"Now I'm off to Marbella all for $2!"
Whether you're a seasoned punter or simply enjoy a once a year flutter, backing the winning horse in a big race is a thrilling experience.
The Cheltenham Gold Cup is one of those races.
First run in 1924, it was raced again last Friday. It had huge significance for one PokerStars player.
Chris Hopgood, a 30-year-old CAD technician, from Wimbledon. He had a lot riding on a horse named Native River.
Weeks earlier Hopgood had taken part in a unique $2 buy-in tournament on PokerStars known as The Big Race.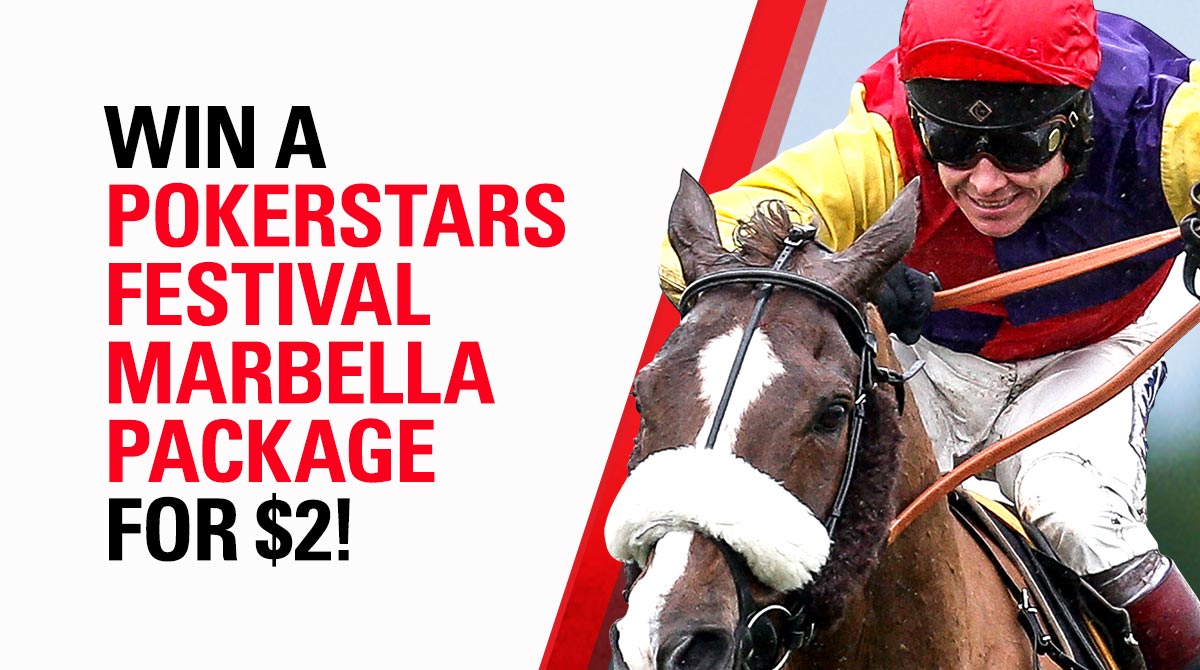 As well as picking up prize money in the usual way (and some free BetStars wagers) he was one of the top finishers allocated a horse in the Gold Cup as a bonus.
It was some bonus.
"Winning such a package would be insane"
The 15 horses lining up at the starting post were randomly allocated to the tournament's top finishers. The player allocated the winning horse would win a package to the PokerStars Festival in Marbella, in June this year, worth £3,000.
We spoke to Hopgood before the race.
"I'm obviously praying for one of the favourites in the race (Native River), but watching horse racing over the years, anything can happen and will be watching enticingly, regardless.
"Winning such a package would be insane. To be able to play live, at such a setting and the chance to pit your wits against some of the greater minds of the game at such a huge buy in would be a dream. Fingers crossed that my horse crosses the line in first place, I will be celebrating on a large scale come Friday evening."
Well that winning horse was Native River.
If you didn't see the race, Native River galloped to the line four lengths ahead of the favourite Might Bite.
His package contains everything required to make it the trip of a lifetime.
• The €1,100 Main Event buy-in
• Six nights' accommodation
• Spending money
• Good weather, top competition, and perks for players all included.
It'll be the first time Hopgood, a low stakes player, has played an event anything like this size.
Not bad at all for $2
"I can't believe I've won. It was thanks to PokerStars Pros Spraggy and Easywithaces/Fintan on Twitch that I heard about The Big Race promotion and I'm endlessly thankful for them promoting this tournament. Otherwise I wouldn't have a clue.
"Now I'm off to Marbella all for $2! I'm nervous but very excited to get to play in my first big live tournament! Native River will be a horse that I will never forget"
$2 happens to be about how much it costs for you to join him.
Marbella satellites are already running on the PokerStars Client, which you can play by Clicking HERE will take you to the PokerStars Client where you can find Marbella satellites by clicking Events >> Live.
They start for as little as €2.20.
The festival runs from June 4 to 10, which more details of the event on the Marbella festival homepage.
Curious about how The Big Race worked? Read our blog post HERE.