It was a big night for Jeff Gross and Andrew Neeme yesterday, and the two vloggers who won their Platinum Pass Adventure.
That's right. Two.
Because as Andrew himself said on Twitter: "It was too difficult to pick just one."
So, we decided changed the rules a little bit. Instead of awarding one Platinum Pass. Jeff and Andrew gave away two.
The reason became obvious as they started to go through the entries. The quality was excellent. It was too close to call.
To recap, Jeff and Andrew wanted to get people vlogging.
It's been a central part of each of their lives, and has brought them so many opportunities. They wanted to give that kind of experience to others. Not just to the winners, but to anyone they could inspire to create their own vlog.
The response was incredible.
Last week they narrowed down the finalists to a short list of five. Yesterday they announced the winner.
And then another one.
Now, this all took place on Twitch, which means the footage is all there for you to watch in its entirety. And you should, because the reactions were, as you can imagine, quite something.
The two winners are:
And…
So you can watch the entire call by clicking here.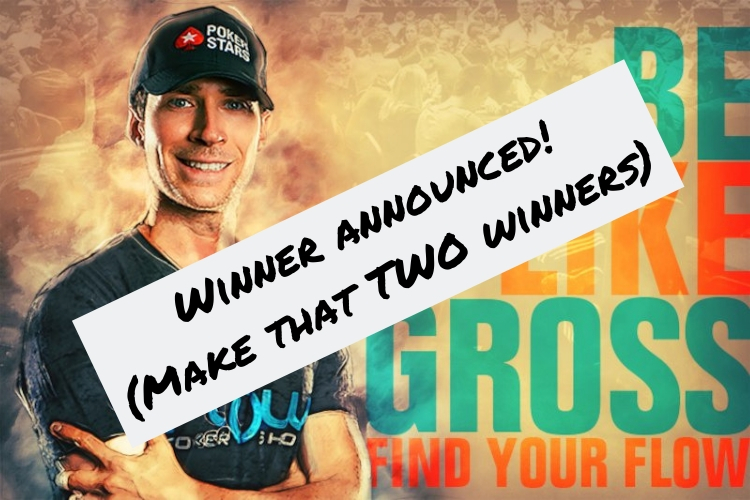 But here are some of the highlights.
How does it feel?: "Like being five again at Christmas"
He's just a… family dad, freerolling a 25k buy-in, rubbing shoulders with his heroes
Matt talks about other contestants: this is one of the best days of his life
Matt on his reaction: (he was at work!)
The second winner Oliver joins the call
Oliver talks about the earthquake in Indonesia that hit his area just before the call:
Jeff talks about the second Pass again and if Oliver realized there was another winner right away
Oliver responds: he probably woke up the entire hotel
Will he… keep vlogging?
Jeff congratulates… Oliver a final time.
Congratulations to both Matt and Oliver. We'll see them at the PokerStars Players Championship in the Bahamas next January.