New high-stakes tournaments every day on PokerStars.
High-stakes poker has always had a place on PokerStars, even with a shifting tournament schedule.
This week that place gets bigger.
It comes after a lot of changes to the schedule over the past year, something that we constantly review. That applies not just to low stakes games, but to high-stakes ones as well.
That's why the high-stakes schedule is changing, with new events in the PokerStars Lobby from today.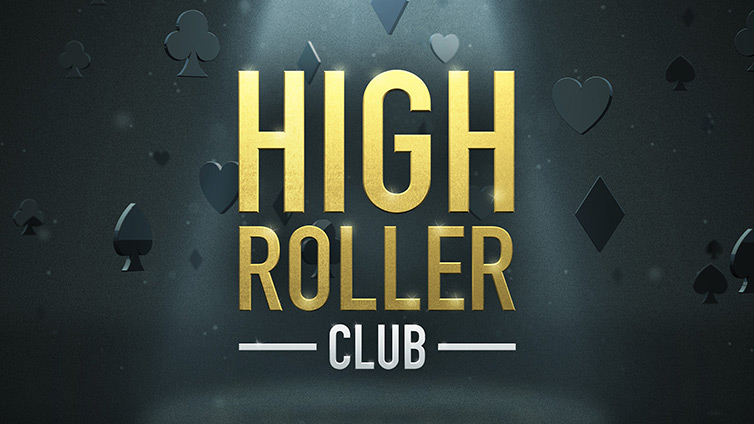 What new events can you look forward to?
Before now there were 25 events each week on PokerStars with buy-ins of more than $530.
That's now increasing to 45 events each week.
There will be seven events on Tuesdays, Thursdays, and Sundays. While other days will have six events on the schedule.
So, what will these new tournaments look like?
The High Roller Club
Some of these events will look familiar to you, while others are brand new.
They're part of what we're calling the High Roller Club.
Take a look at the schedule below.
| HIGH-ROLLER CLUB: DAILY SCHEDULE |    | |
| --- | --- | --- |
| Time (ET) | Tournament | Buy-in |
| 11:00 | Daily Warm-Up | $1,050 |
| 12:30 | Bounty Builder High-Roller | $530 |
| 14:00 | Daily-themed $1K | $1,050 |
| 15:00 | Daily 500 | $530 |
| 17:00 | Daily Cooldown | $1,050 |
| 18:00 | Daily Supersonic | $530 |
| 19:30 | PLO Omania High Roller (Tuesdays) | $530 |
| 19:30 | 5-Card PLO Omania High Roller (Thursdays) | $530 |
| HIGH-ROLLER CLUB: SUNDAY SCHEDULE | | |
| --- | --- | --- |
| Time (ET) | Tournament | Buy-in |
| 11:00 | Sunday Warm-Up (High-Roller Club) | $1,050 |
| 12:30 | Bounty Builder High-Roller | $530 |
| 14:00 | Sunday High-Roller | $2,100 |
| 14:30 | Omania High-Roller | $530 |
| 15:00 | Sunday 500 | $530 |
| 17:00 | Sunday Cooldown (High-Roller Club) | $2,100 |
| 18:00 | Sunday Supersonic (High-Roller Club) | $1,050 |
A schedule that suits you
You know better than anyone how hard it can be to play through the day and night (although winning a high roller does wonders for fatigue). So, the structures of these new tournaments reflect that.
For instance, PokerStars is the only place you'll find hyper-turbos with buy-ins of $530 and $1,050.
These are big events, that don't take all night to play. That means a good balance between playing time, and run time.
And events start at staggered times throughout the day. They don't all sit in one time zone.
Events you want to play
Let's face it. If you're a high-stakes player it took you a lot of effort to get where you are. These events reward that effort with bigger buy-ins, and potentially bigger prize pools to go with them.
Events like:
The Bounty Builder High Roller – Buy-in $530
The Daily Warm-Up – Buy-in $1,050
The Sunday Cooldown – Buy-in $2,100
That's not to say we're taking things for granted.
It's our job to create events you want to play. That means getting your feedback on what works and what doesn't.
That's an on-going thing, so the schedule isn't set in stone. It can change based on what we hear back.
What the High Roller Club doesn't include
You might be wondering about the detail that isn't shown above. Things like the type of games, and the guarantees.
To start with all these events are either Hold'em or Omaha (PLO and 5-Card). That's based on what you've said are the games you're looking to play.
It's also why there are no mixed games. They don't always get the numbers to keep them sustainable, so we've kept it to Hold'em and Omaha for now.
If things change, and you want something different, we'll factor that in.
But what about those guarantees?
Simply head over to the High Roller Club tab in the PokerStars client to see the full schedule, as well as individual tournament guarantees.
You don't have to be a high roller to play high-stakes
You might not start your poker career as a high-stakes player, but you might hope one day to become one.
One of the quickest ways to improve is to play against people with more experience than you.
Which is why you can qualify for all High Roller Club events in satellites.
Satellites are listed in the PokerStars Lobby and start at $5.50 (which you might agree doesn't exactly count as high-stakes).
But it does mean you can find yourself competing against the best in the world for only a fraction of the buy-in.
Or, looked at another way, you could find yourself playing against someone getting their first taste of high-stakes poker.
How to play in The High Roller Club
If you're interested in playing some of these tournaments, or you're curious about some of the details, you can find the full list of upcoming tournaments in the PokerStars Lobby.
That's where you'll also find information about those satellites, with buy-ins starting at $5.50.
If you're still not sure, or if you try them and don't like them, we want to hear from you. We can't make a successful high-stakes schedule without help from you.
So, thanks to those who have already contributed to that discussion. Now we hope that conversation continues to grow.
So, let us know what you think by talking to us on Twitter (@PokerStars), or in more detail on email: ideas@pokerstars.com.
In the meantime, good luck.