This is where the Platinum meets the Pass, folks. Mercy me, we have quite a thing going on here with this Platinum Pass Adventure. You want to win a Platinum Pass the PokerStars Players No-Limit Hold'em Championship, better known as the PSPC? Well, we have five new ways to do it, and they are five of the coolest yet.
If you haven't been keeping up, some of PokerStars' best known people have been given their own Platinum Passes to give away to whoever they want. It's been sheer madness all summer long. Why? Because a Platinum Pass is worth $30,000, including the $25,000 entry to the PSPC and hotel, travel and food money. We're thinking this tournament is going to be the biggest $25,000 event in history, and these Platinum Passes can be life-changers. So, when you can win one just for being you and doing fun stuff, well, that's cool.
Ready? Check this craziness out.
Jennifer Shahade wants you to create a new game that mixes chess and poker.
Daniel Negreanu wants you to play the PSPC for a worthy cause.
Maria Konnikova wants you to tell your poker story.
Lex Veldhuis wants to send you to the PSPC because you do something good for other people.
Jeff Gross and Andrew Neeme want you to be the next big poker vlogger.
You see where this is going? It's going straight to the dang Bahamas, that's where.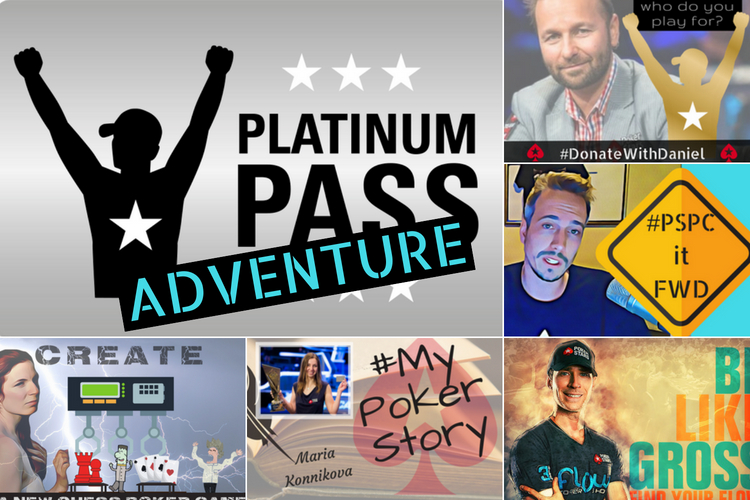 If you haven't been paying attention, there have been lots of PokerStars folks in on the action. Fintan and Spraggy have already named their winner in their Random As It Gets contest. Felix Schneiders is a about to find his winner, too.
They aren't the only ones. Jason Somerville, Andre Akkari, Liv Boeree & Igor Kurganov, and Jaime Staples are all in on the action, too. There are lots of ways to win Platinum Passes, but these in the Platinum Pass Adventure are probably the most fun you'll have trying.
So, get thee to the Platinum Pass Adventure page and decide where you're going to start!