You want to improve your poker game. PokerStars School has you covered. Here's a look what our friends at PS School are doing this week to help you master the game you love.
---
Healthy Habits To Improve Your Game
"Habits are the nuts!" writes Pete Clarke. "Why? Because they come from the subconscious mind, which has far superior processing power to the conscious mind. Imagine the poker player's mind as a computer. Having too much going on can slow things down, but when information is learned so well that it becomes stored, that precious RAM (or conscious thought) is no longer required to utilise those concepts."
Handily, Pete is ready to help you figure out which habits will improve your bottom line the fastest. Consider committing these eight habits to your subconscious so that it's almost impossible NOT to do them.
---
Winners Wall interview with PS School Discord regular "Scoobydubiou"
The latest entry on the Winners Wall is an interview with Canada's Kevin "Scoobydubiou" Bilmes, a regular in the PS School Discord channel. Over the last six years he's gone from knowing nothing at all about the game to having played mroe than 17,000 tournaments on PokerStars, and he credits PS School for helping him find his way.
"I find being able to chat in real time with other poker players through the Discord platform to be more my speed than the forums for discussing poker strategy," he says. "There are quite a few very knowledgeable individuals there who can help you dissect a hand or even tell you if you might have bet too much on the turn. Also, I enjoy the camaraderie I share with the Discord regs when the conversation veers toward other topics. It can be quite a fun place to hang out, chat and meet new people to talk about poker or a variety of other topics."
Check out the full interview here. And be sure to check out this introduction to the PS School Discord community, where you can learn everything you need to know about this excellent resource.
---
Videos: MTT Strategy Course
Federico Sztern returns this week with two new installments in his MTT strategy video course.
"It's true that a lot of poker players make the same mistakes again and again," says Sztern of his first video. "If we are serious about being a profitable player then we need to be able to, not only not make the mistakes ourselves, but also to be able to identify the tendencies and mistakes of our opponents and exploit them." Watch the video to find out more.
The next lesson focuses on playing after the flop with a deep stack. With so many variables and factors to take into account, it's not always easy to figure out your next move once you've seen the flop. Luckily Sztern has just the tips you need to elevate your game in this video.
For more strategy video content, head over to the PS School Youtube channel.
---
Other PokerStars School content you might enjoy
• Prizepool Madness: Learn how to score a free Prizepool Madness ticket from PS School
• Twitch: ZOOM Poker with Carroters
• Strategy: Spin & Go Video Course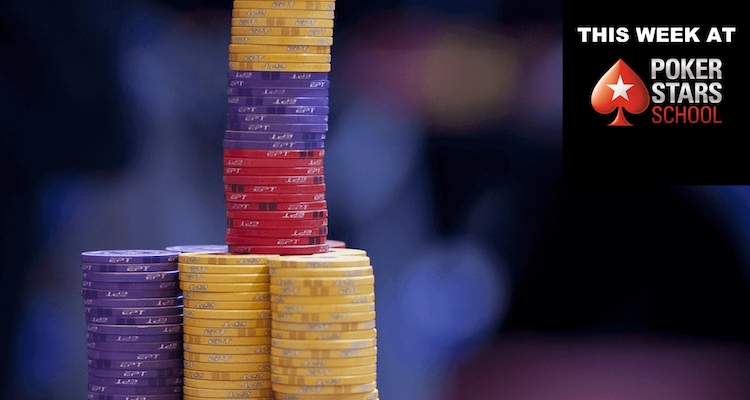 ---
Open a PokerStars account today and start learning from PokerStars School. Click here to get started, and then click here to register for PokerStars School.
---