We should start with the karaoke party last night. If you've never been to Run It Up Reno, (1) you need to make plans to attend the next one as soon as Jason Somerville and his merry band of general and lieutenant RIU Warriors schedule it, and (2) don't miss Karaoke. Because nothing quite defines Run It Up Reno like the karaoke party. "What", you might ask, "does this have to do with poker?"
Nothing. Absolutely nothing. It is about celebrating the shared community of Run It Up and a pseudo-contest with a kangaroo bench of judges (Joe Stapleton, Fintan Hand, Ben Spragg, and Danielle Anderson) all but randomly awarding freeroll tickets for karaoke singing.
It was Survivor winner Adam Klein ordering the assembled multitude onto the dance floor for Uptown Funk.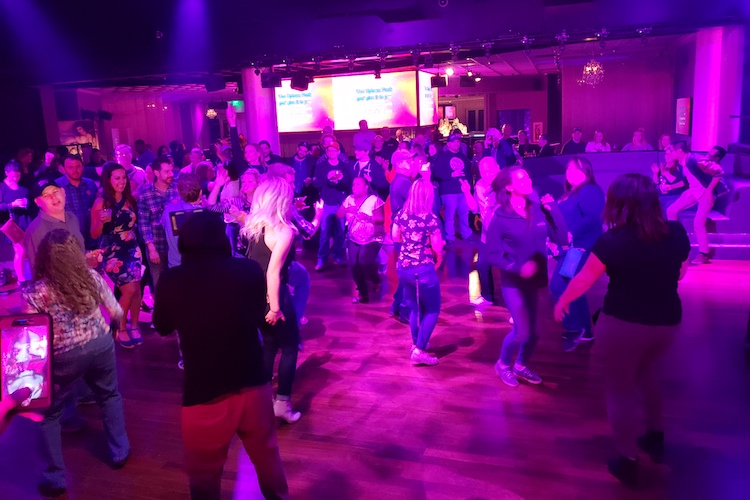 Don't believe me? Just watch.
So when a young woman walked through the middle of the whole melee carrying a giant trophy cup, it really didn't move the "What's going on here?" needle. Until somebody said to me, "Ya – she won the 'All-in or fold' tournament. And she's dealing here. For the first time in her life."
Now we were interested. We found Casey Jones [1] on a break from dealing the Thursday Thrilla and asked her about her journey from chip-runner at the Bellagio to dealing to a bunch of karaoke-singing poker degenerates in Reno.
Were you smitten with her Kiwi accent the way we were? Anyway, next time you're at the Bellagio, look for her. Thing is, you may have a tough finding her – you don't know if she'll be running chips, pitching cards, or stacking chips in seat #4. Just one tip for her if she's doing the chip running gig that day: as you're making your way between the tables there at the Bellagio, Casey Jones, watch your speed.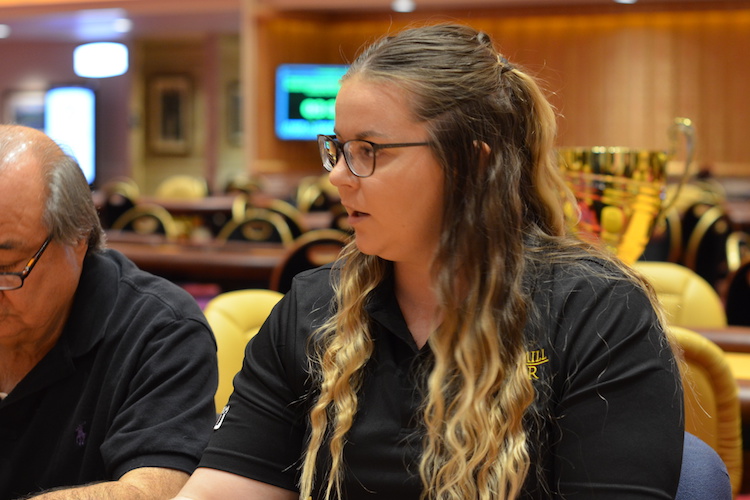 Oh, that little thing behind me? I forgot I had it here…
[1] Yes, in the immortal words of Chris Moneymaker, "That's my real name."