We're all going to the Bahamas!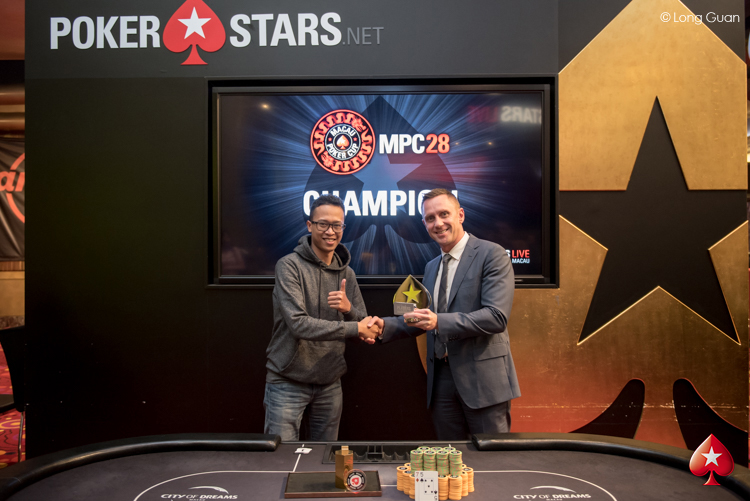 Sandhy Rafael Sitepu awarded his Platinum Pass
There's a very high chance that John Juanda will play in the PokerStars Players Championship (PSPC) at the 2019 PCA, but just in case he doesn't make it, Indonesia are now sure to be represented after Sandhy Rafael Sitepu won the third Platinum Pass awarded at the Macau Poker Cup 28.
He took down the HK$25,000 NLHE event after defeating Dong Chen of China in a very tough heads-up encounter. The two players agreed an almost even deal (both winning around HK$1.2 million) after making it to the last two very close in chips. That meant they were effectively playing for the trophy and the US$30,000 Platinum Pass package.
Sitepu is primarily a cash game player, rated as the best in Indonesia by his friends who were a constant support to him on the rail today. This is only his second ever poker tournament though and he only decided to play after pressure from his friends to do so, as they believe in him that much.
The six close friends from Jakarta always take vacations together and will all be in the Bahamas next year to support him once more. Actually, the fact that they are so close and Sitepu's English isn't great, we had to have them all in the winner's interview together. Check out how happy they all are below:
Congratulations to Sandhy Rafael Sitepu, our latest Platinum Pass winner. Want to know how you can win one yourself? Find out more information here.
---
Opening a PokerStars account is easy. Click here to get an account in minutes.
---