You could say Javier "Minusth3bear" Zarco, 27, started playing poker the old-fashioned way.
Starting with live poker he got his first cash in a €200 EPT side event in his home town of Madrid back in 2011. Soon after he set off for what, from his Hendon mob page at least, looks like a four-year apprenticeship in poker rooms of North America.
His record there looks like a long bus journey from one coast to the other, calling at Atlantic City, North Carolina; West Palm Beach, Coconut Creek, Daytona Beach, Pompano Beach, back up to St Louis, Hammond, Kansas City, Black Hawk, and Las Vegas.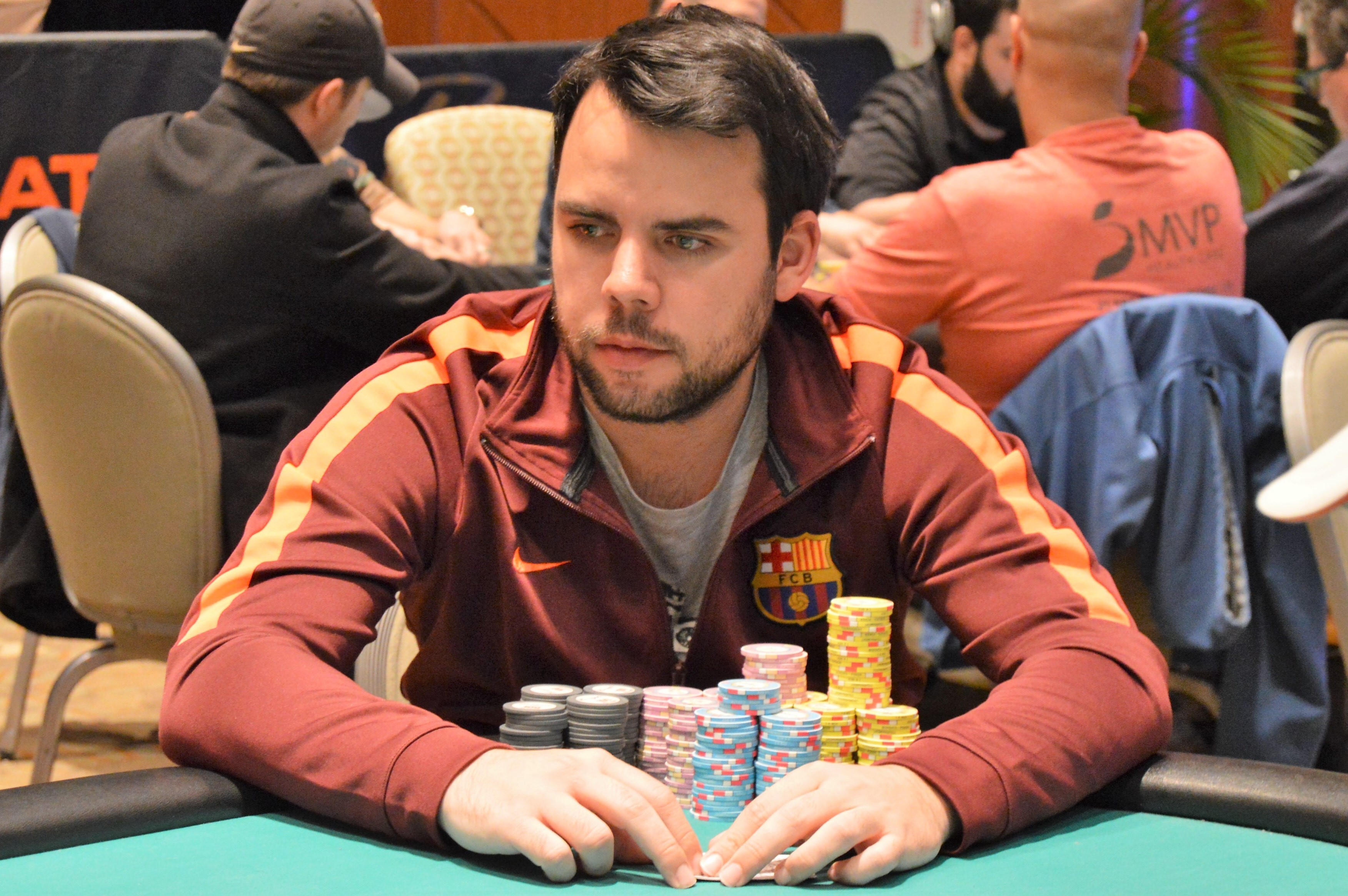 Javier Zarco in Live mode
The result so far has been more than $2 million in live tournament earnings, the highlight of which came in Las Vegas nearly a year ago when he won the MSPT DeepStack Extravaganza for $557,804.
But now he has a new highlight, this time in online poker, which, compared to most, he came to late.
Zarco won SCOOP 4-H earlier this week, a win worth $233,909 to the Spaniard who now splits his time between Playa del Carmen and London.
Time is short in the middle of SCOOP, but Zarco answered a few questions we sent his way following the win, which already is starting to make his online record look a lot like his live one.
Was there anything different to your SCOOP preparations this year?
Zarco: Not really… grinded my usual schedule. I wasn't actually gonna fire this event this year because I'm playing up to 1k events, but was lucky to qualify in the last $109 satellite I played.
Day 1 went great and I made day 2, 9/45. So, I decided to just one-table the event and not open any other tournaments on Monday.
At what point did you start to think you could win?
I started the final table in the middle of the pack and grabbed the chip lead five left after knocking out Cal… but was close in chips with a very good cash game reg. So, I knew it was gonna be very tough to win.
I guess when I knocked out Krakura K9ss>AA with five left, I finally was the favourite to win (haha).
Can you pick out some of the highlights?
Bluffing my neighbour Ezpatula in a big pot ~18 left with jack high was pretty great. Also, at the final table Cal was playing 100% of the hands so I had to 5-bet shove two close spots against him (glad he didn't have it)!
How did you react when you won?
It was pretty surreal. Definitely, I felt much better than my previous wins live. There is a big sense of accomplishment after winning such a tough event online since you are playing against the best in the World.
Unfortunately, I couldn't celebrate much as I had to finish the event in a Starbucks due to internet issues.
Who did you tell first?
I think my close group of poker friends (shout out to zcedrick and davaman for being a constant stream of support in my career). Then my girlfriend and my family. Everyone was ecstatic for me
What's coming up next for you that you're looking forward to?
Short term, hopefully getting a shot at another SCOOP title this series, and afterwards Vegas. It's definitely my favourite time of the year. I'm looking forward to the Summer grind!
Long term: keep improving my game, study more and play less. Keep enjoying what I do.