It's all part of the PokerStars School Platinum Pass Giveaway
It's been a long slog for players on PokerStars Schools vying for seats to the most eagerly anticipated tournament of the year. You might even be one of them.
But unlike that other type of school, where the best you can hope for is a B-minus or "see me" scribbled in the margin, the reward is worth the effort.
The prize is a Platinum Pass.
And just in case you're not listening at the back, it's a freeroll. And if you hurry there's still time to get in on things, and win that pass.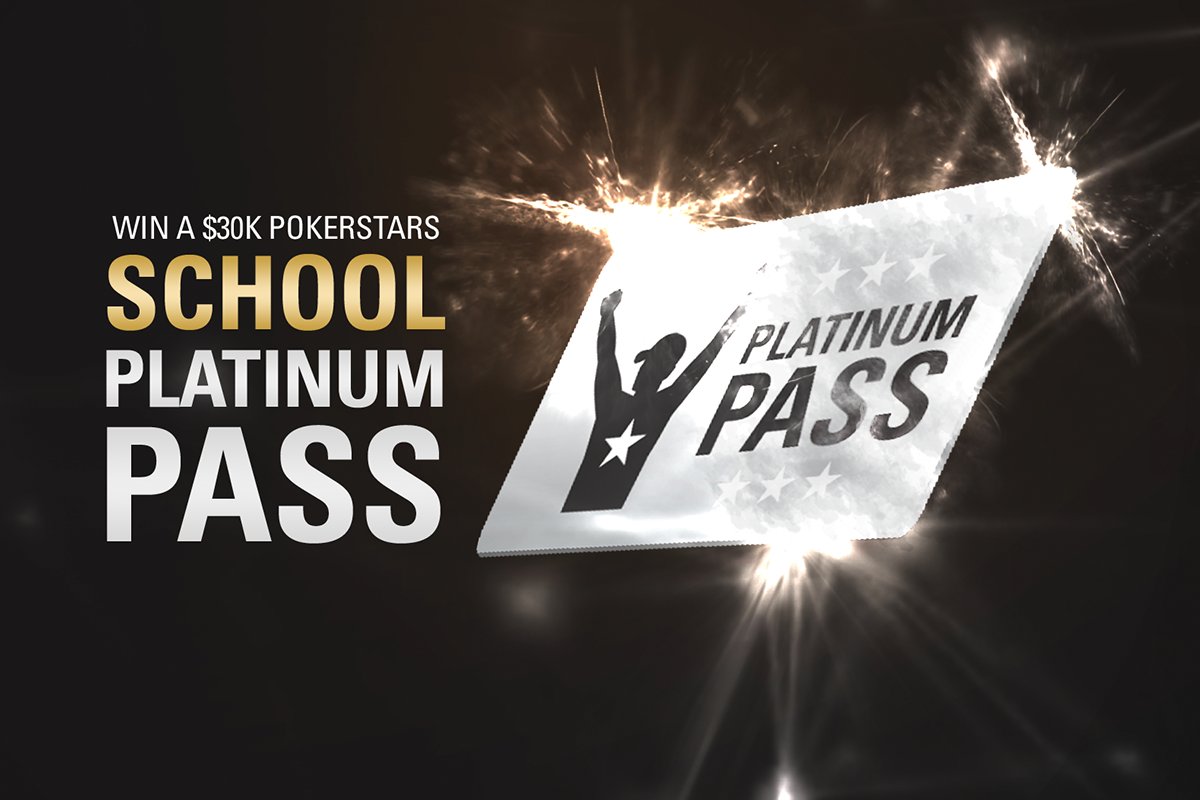 There are two satellites on Saturday, each with 500 seats to the Platinum Pass Giveaway tournament on Sunday
Hopefully that got your attention.
But you need to act fast. Because the Platinum Pass must be won this Sunday 28 October.
The School Platinum Pass Final
We're running two satellites tomorrow (Saturday), each guaranteeing 500 seats to the Platinum Pass giveaway tournament.
The winner of that event on Sunday will be on their way to the Atlantis Resort in the Bahamas in January.
And if you need a reminder, the Platinum Pass is worth $30,000.
It includes the $25,000 buy-in to the PokerStars Players Championship, as well as $5,000 to cover flights, accommodation at Atlantis. And the rest.
But you need to remember one thing
When you win that event (and you are going to win, right?) you'll be splitting your winnings with players in a freeroll tournament – made up of everyone who plays the Platinum Pass Event this Sunday.
So, they'll be trying to beat you this weekend, but hoping you're invincible in January.
But if things go exactly how you wanted them to, you're still looking at life changing money – as well as cementing legend status among your PokerStars School peers.
If this sounds to you like the type of freeroll that's worth playing, there are two ways to take part
Both of which are outlined on PokerStars Schools.
Click that link to get all the details you need.
Things like…
How to enter (it's easy, as simple as clicking buttons)
How to win an Ultimate Sweat Bonus (there are bonuses even if you don't manage to win the Platinum Pass)
When to play (it all takes place this weekend)
And how to earn bonus tickets
There's even a Q & A thread for any questions you have left over.
That's all on the PokerStars School website.
Check it out now, and then clear your weekend.
Good luck.