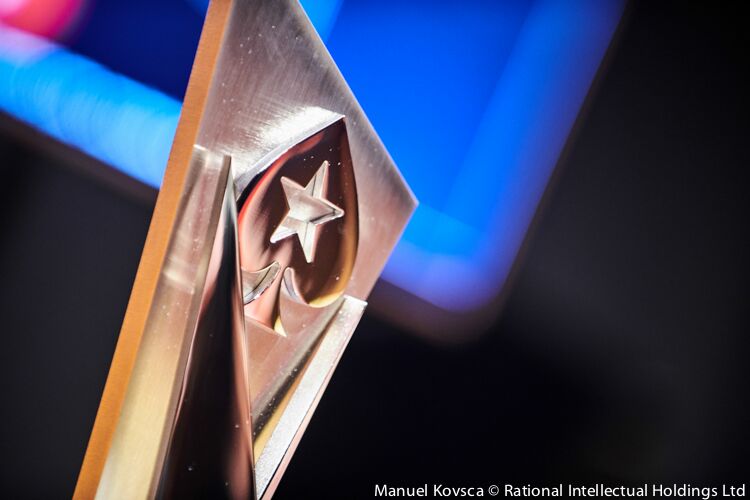 Last Sunday Dutch player Daenarys T enjoyed the biggest online cash of his career.
Three days after thinking he ought to get his act together and start grinding online like a proper pro, he broke his own record.
The amount? $19,000.
"This was the third or fourth day online. It was pretty sick. On Sunday, I had my biggest score ever online for $19K.
Then the story took another, bigger turn…
"The next day I had another big score."
For the record, that counts as something like the understatement of the year.
Daenarys T sat down in the Sunday Million Anniversary Take 2, with its $10 million guaranteed and $1 million guaranteed to the winner. A day later he'd set another personal best, clearing his previous record by some margin.
How much of a margin exactly?
$1,025,000
"It's ridiculous. I literally won the lottery. Really happy!"
That amounts to the short version of what was a life-changing weekend for Daenarys T, and Dutch pro who by his own admission, hasn't been giving his profession the attention it deserves.
"I play tournaments off and on. I moved to Amsterdam four months ago. I've been lazy, playing a lot of live cash instead of grinding tournaments online, which is pretty tough. I chose the easy way and played cash in casinos."
Then a few days ago, thinking he'd better make an effort, he got back into the online grind. It was one of his better decisions.
Over two days, Daenarys T topped a field of 56,310 players, in the Sunday Million Anniversary Take 2 – one of the biggest tournaments ever hosted by PokerStars. The story behind it, and the missed guarantee, is old new, replaced by the story of Daenarys T.
"I was chip leading till the final two tables, then it went worse for me. When the final started, I was in the middle of the pack. Then one of the first hands I won queens vs aces, which was pretty [good]. It was so much adrenaline, so much tension, it was so ridiculous. I was faint. I felt like I was going to throw up."
Daenarys T's strategy was simple. He held steady while his opponents began to bust. While he laddered up, the final was quickly down to three. Two big stacks of ThEcLaiMEer and Noobanx, and Daenarys T. He set about catching up.
"I grinded up and I was roughly the same. Then down again. Then won some all ins. The other guys punted it off against ThEcLaiMEer."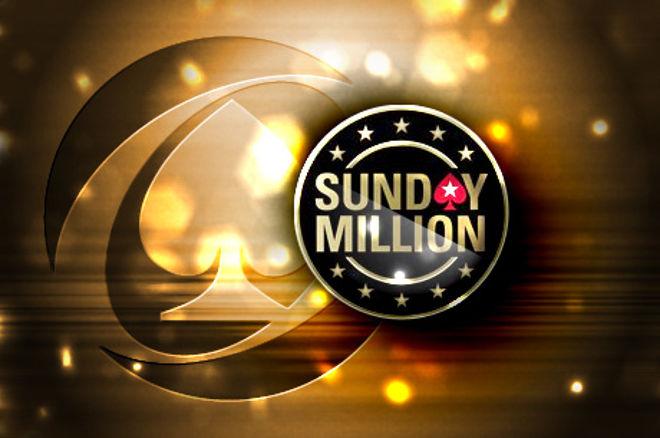 Experience will get you so far, but it doesn't always guarantee success once you reach the sharp end. That goes for heads-up play, as Daenarys T was about to find out.
"I was not sure what to do in some spots. I didn't really know how ICM works and it was a high stress situation. Nine-handed till three-handed I just didn't know what to do in those spots.
"Heads-up is very different, especially so deep. All of a sudden I was very comfortable. I got lucky to get heads up but I was very comfortable playing and stuff went well, obviously."
But things started well.
"I check-raised the flop, bet turn over bet jam river, as a bluff," he said, laughing.
"He folded. After that I just, everything went well."
He paused for a second, then added…
"It wasn't a bluff. It was on the thin side! I knew he was going to call. Sometimes that's just the way it goes. Obviously, I ran ridiculous."
Daenarys T was not over-confident, but he knew where his advantage lay.
"Final few tables I was 100 per cent sure I was best player in the field. There was only ThEcLaiMEer. All the others were recreational players. Two regs and 25 Rec players.
"Then from before that I was just going ridiculous and everyone was folding, folding, folding… and I was opening 50 per cent from every position and everyone was fold, fold, fold.
"So obviously, I did a good job being really aggro. Everyone was scared money. I was ALSO scared money! But I knew I had to go crazy because everyone was scared."
The final table report tells the full story. No deal, just a straightforward scrap for a seven figure first prize.
His reaction to winning was funny, honest, and endearing. Any player could relate to the assortment of raw feelings.
"First I ran around the room for a little bit. Then I cried. I've been dreaming of this moment for years now, it's just a moment you dream about and think it's never going to happen. To have it happen is amazing. So, I cried for a little bit, and my girlfriend said 'what the f*** are you crying about? You just won a lot of money'.
"Then my room mates came home and we had a couple of beers. I couldn't sleep. I slept for one hour. I just bought a Rolex. We're going to dinner with friends. I haven't told my parents yet so I'll tell them on Thursday."
That'll be another highlight for Daenarys T this week. Parents aren't always the easiest to convince of the merits of a poker career. They tend to lean towards college. This result might help to reassure.
Then, who knows. Daenarys T is not sure what the future holds.
"I literally am clueless about what I'm going to do now," he said. "I have no idea. I'm going to go with my girlfriend to Ibiza next week. After that we'll see. I'm going to grind SCOOP and after that I'm going to keep grinding.
But it is a little brighter.
"It's been a good start."