On Thursday, Oct. 13, 2011, the Latin American Poker Tour paid its first visit to the country of Colombia; coincidentally, this was my first trip to the South American country as well. The event took place at the Allegre Casino in Medellin, the second largest city in the country. While traveling to Colombia may seem intimidating given its reputation, I was immediately awestruck upon seeing both the city and the venue, both of which were unique in their own right.
After traveling from Wisconsin to Medellin, via Dallas and Miami, I arrived at the airport and was promptly met by a driver who was to take us to our hotel, courtesy of LAPT Travel. Neither my companion, Mickey Doft, nor I spoke much Spanish, so it was a blessing that our third mate, Dave "F-Train" Behr, knew enough to get by. He was instrumental in helping us check-in, order food, and generally just function in the foreign country.
The drive from the airport to the hotel took about half an hour, and the drive there was stunning. Medellin, known as the "City of Eternal Spring," is settled in the foothills/mountains of northwest Colombia. The ride in took us up and over a mountain, which to me seemed as big as Mount Everest.
As we crossed the summit, a view unlike anything I had ever seen unfolded before my eyes in a spectacular show of city lights. As the road wound down the backside of the mountain and weaved its way through swaths of trees, we caught glimpses of a society nestled in the valley, throughout the foothills, and sprawling up the sides of the surrounding mountains. Aside from being in a helicopter, I'm not sure there is a city in this world with a view like Medellin.
We ended up arriving at our hotel at around 10 p.m., which meant we were too late to attend the LAPT Colombia Welcome Party, which was a pity as I was later told everyone who attended had a great time. Luckily, I was able to live vicariously through our video team, who snapped some great footage of the revelry.
After a good night's sleep, it was off to the Casino Allegre, which was directly across the street from our hotel in a mall, one you might expect to find right here in the Untied States. The venue was extremely convenient; the plaza had a food court, grocery store, and shops containing anything a traveler might require. A plethora of options is not something I had become accustomed to while on the road, so I did my best not to take it for granted.
As far as the actual casino, it was smaller than I was used to, but it was intimate and cozy. One half of the casino was cleared out to harbor 33 tournament tables, which was complimented by a side room for the media. As it'd turn out, I'd be spending the majority of my trip in this room, as Days 1a and 1b drew a total of 681 players, making the event the largest in LAPT history. For me, this translated to 12 to 14 hour days and meant I was unable to experience the city as much as I would have liked, but sometimes that's just what the job entails.
For obvious reasons, the event attracted hundreds of Colombians, who were joined by players from all over South America. In addition, a number of Team PokerStars Pros were in attendance including Andre Akkari (Brazil), Leo Fernandez (Argentina), Angel Guillen (Mexico), Christian de Leon (Mexico), Freddy Torres (Online), and Humberto Brenes (Costa Rica). Unfortunately, the only one to cash was Brenes (53rd – $1,868), despite Torres beginning Day 2 as the chip leader.
As always, the tournament was well run and everyone seemed to be having an entertaining time. The biggest challenge from my perspective was the language barrier, so you can imagine my relief when I discovered someone from the United States in the field.
I first met Jason Sudol on Day 2 and learned that he was an American who had relocated to Medellin with his identical twin brother a few years prior. I actually met Sudol's brother, who came to sweat his deep run, and believe me when I tell you they're the spitting image of each other. Heck, they could have switched off playing in the tournament and I guarantee no one would have noticed.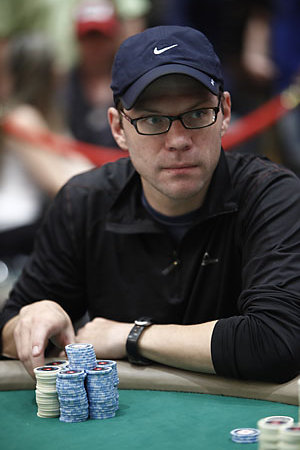 As I got to know Sudol, I learned that he qualified for the Main Event through a satellite at the Allegre Casino, but what was especially interesting was the fact that at one point in that tournament he was down to just half an ante and came back to win a seat. It was a lot of fun to watch Sudol's remarkable run, which ended up coming to a halt in 16th place for $5,294.
At the final table, the final six players ended up cutting a deal; however, they still played it out for the championship, along with some money they had set aside. I expected the action to explode after the deal was struck, but it quickly became evident that the money wasn't what mattered. Each of the players wanted desperately to be a LAPT champion, which was reflected in their play. I was especially impressed by Jessica Bedoya, who ended up finishing in third place, the best finish by a woman in a LAPT Main Event.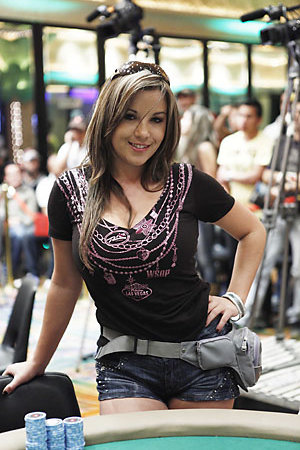 In the end, it was Julian Menendez of Argentina who took down the championship. Remarkably, he had received the lowest amount in the six-way chop, but battled his way back from the short stack to take down the title.
">
While my trip to Colombia was dominated by work, I still had a great time. It was a blast being a part of LAPT history, and I soaked up every bit of culture that I was able, no matter how small. Colombia surpassed my expectations in every way, and I'd be surprised if it doesn't become a regular stop on the LAPT schedule. I know if it does, I'd be happy to go back.