It's not very often that we can sit here and say that someone won a cool $1,000,000 live on stream.
But yesterday (Tuesday June 19), that's exactly what happened. A player with the screen name [AG]_Rocky became the first million dollar winner of the Spin & Goal promotion, and lucky for us, Team Online's Benjamin 'Spraggy' Spragg was there to witness the massive win live on his channel.
Joseph1457 finished second, but picked up an enormous $100,000 commiseration prize. Quite a spin up from his $5 investment.
Interestingly, two of the three players in the Spin & Goal were either on a MTT break or just finishing a session.
So, if you don't need the bathroom and still have a full bottle of water next to you, why not try a Spin & Go next time you go on a MTT break? Or, hey…maybe you just have some time to kill during halftime of the next football match??
Spin it up! It's the perfect way to fill that five minutes, and you too could win life-changing money.
Spin & Gos are also a great way to wrap up a session of online poker. Our hero [AG]_Rocky was playing two MTTs leading up to his life-changing win, but busted out of one at 12:30, and the other at 12:46. He decided to stick around a little longer and fire up a Spin & Goal before calling it a day, and now has $1M to show for it.
Want to know more about Spin & Goals and have a shot at winning $1M yourself? Simply click here.
For more action from the Twitch world keep reading below.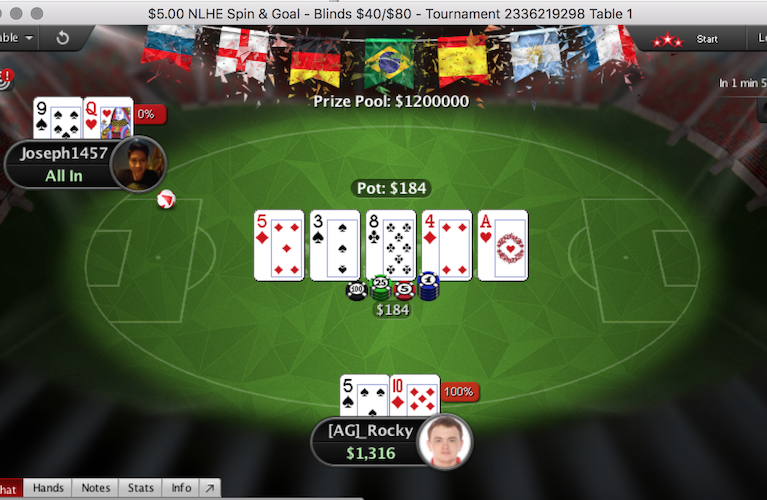 ---
Meanwhile, Tuesday also saw Jaime Staples at work on the virtual felt and the Twitch grind. Things seemed to be going pretty well too…
"We got a royal, Dottie!"
Things were certainly going well for Spraggy, as he took down the $44 Bounty Builder for $3,573 with a little help from the river.
What are your Twitch favourite moments so far this week? Let us know on Twitter at @PokerStarsBlog.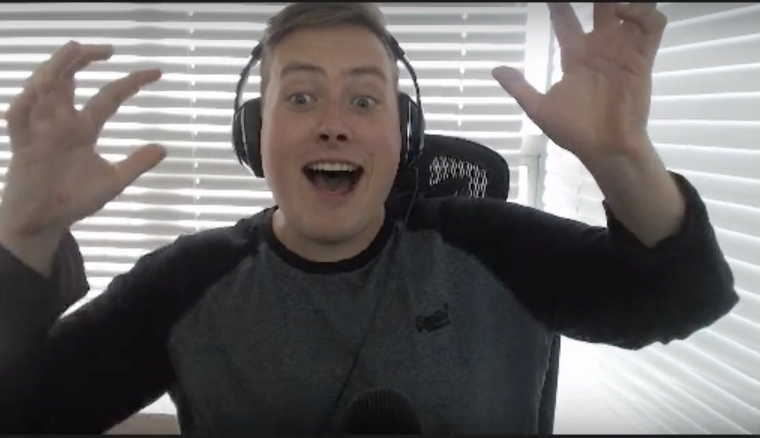 The jack of hearts!