This week we saw Run It Up Reno 2018 wrap up, following a big-name heads-up battle and another Platinum Pass awarded. That, and more, in this week's round-up from the world of PokerStars.
• Matt Stout defeats Kevin Martin heads-up for Run It Up Reno Main Event title
• Carlos Pal Wins Run It Up Reno Platinum Pass Freeroll
• From new Twitch streamer to $306K Bounty Builder Main Event winner in two weeks
• Moneymaker Tour rolls on to Arizona
• New Poker in the Ears podcast
---
MATT STOUT WINS RUN IT UP RENO MAIN EVENT FOR $70K
Run It Up Reno is in the books, and it's Matt Stout who headlined the final chapter. Stout overcame the 687-strong field in the $600 Main Event, defeating Team PokerStars Online's Kevin Martin heads-up to win it all for $70,000.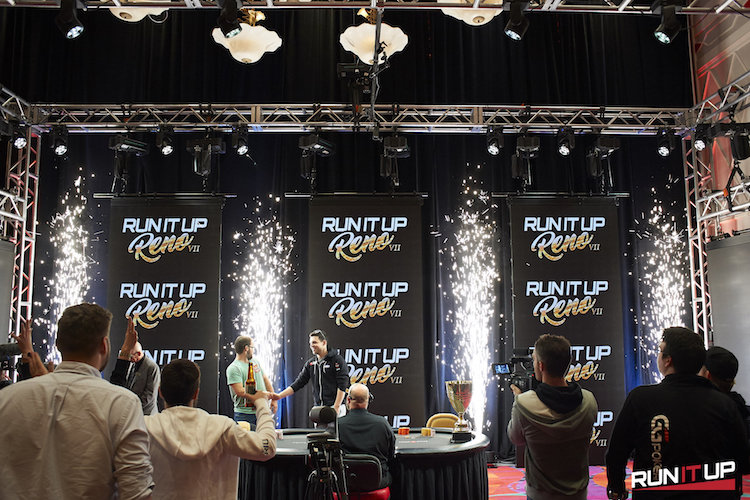 For video clips (including a big fold heads-up from Martin) and all the info, click here.
---
CARLOS PAL WINS RUN IT UP RENO PLATINUM PASS FREEROLL
When Carlos Pal fired up a $50 re-buy satellite to Run It Up Reno on PokerStars, he just wanted to get himself to the Peppermill Casino so he could meet the players he'd been a fan of years.
He had no idea that when it was all over, he'd leave with a $30,000 Platinum Pass to the Bahamas.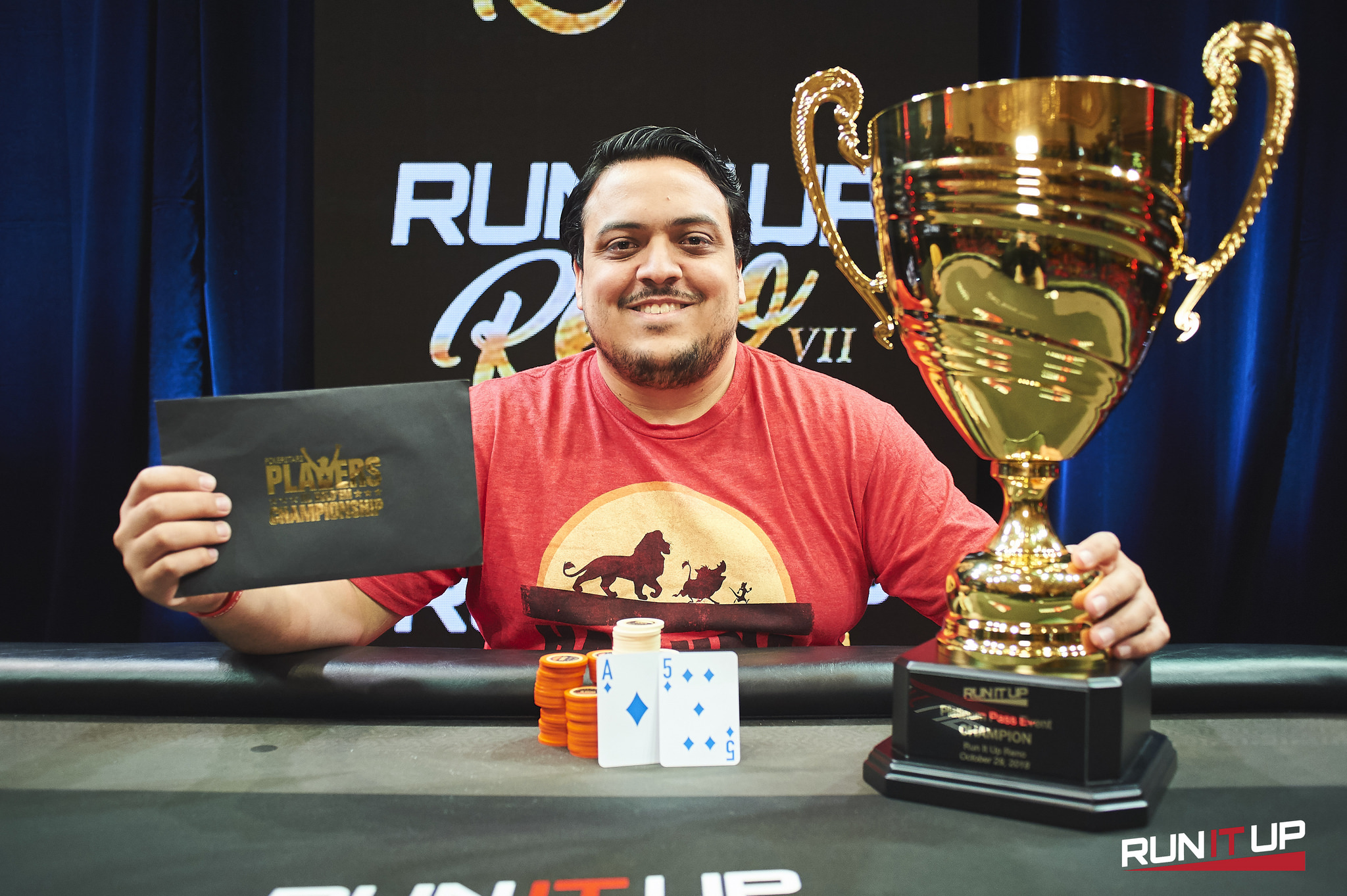 Carlos Pal
The software developer took down the Platinum Pass freeroll, and will now get to join all the guys once again come January when he takes his seat in the $25K PokerStars Players Championship.
For more info and a video interview with Pal, click here.
---
NEW TWITCH STREAMER WINS $306K LIVE
They say 'start as you mean to go on'. For Julius, a young German Twitch streamer, he's started about as good as he possibly could.
Having set up a brand new Twitch channel, Julius began streaming to a couple of hundred viewers. Two weeks later, he took down the $530 Bounty Builder Series Main Event for $306,000, in front of more than a thousand.
Robin Scherr caught up with Julius to find out how it all started, and how it feels to have such success so early on.
---
MONEYMAKER TOUR ROLLS ON TO ARIZONA
Chris Moneymaker only just made it to the Talking Stick resort, outside Phoenix, Arizona, in time to register for his latest $86 Moneymaker Tour event.
"He got in on the last break in which you could register," said Lee Jones. "In the first three hands post-break, he doubled up twice and then busted a person."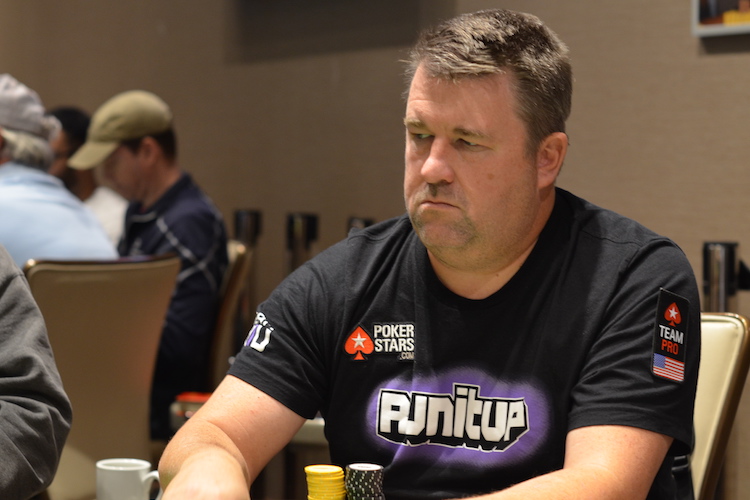 Maybe it's the t-shirt
Moving on from Run It Up Reno, Moneymaker is looking to hand out another Platinum Pass.
Click here for all the latest.
---
NEW POKER IN THE EARS: MO "THE DESTROYER" SCHWAB TALKS IN PCA IN LATEST EPISODE
Joe is back from being a karaoke judge (!) at Run It Up Reno, and has a few final anecdotes from his trip.
Meanwhile, James has been spending far too much money on new tech, and gives his early thoughts on 'Red Dead Redemption II'.
This week's guest is Mo 'The Destroyer' Schwab, the Canadian qualifier who became the star of Episode 2.
The boys also discuss the controversy surrounding Game 4 of the #PokerInTheEars #PlatinumPass Freeroll League, and explain why it's important to listen to ALL of this show to play in next Monday's $500 PKO event.
Finally, Olly Durham from Essex chooses 'I'm Alan Partridge' as his specialist subject, as he competes for a PCA satellite ticket in 'Superfan vs Stapes'.
Listen to this week's episode here.
---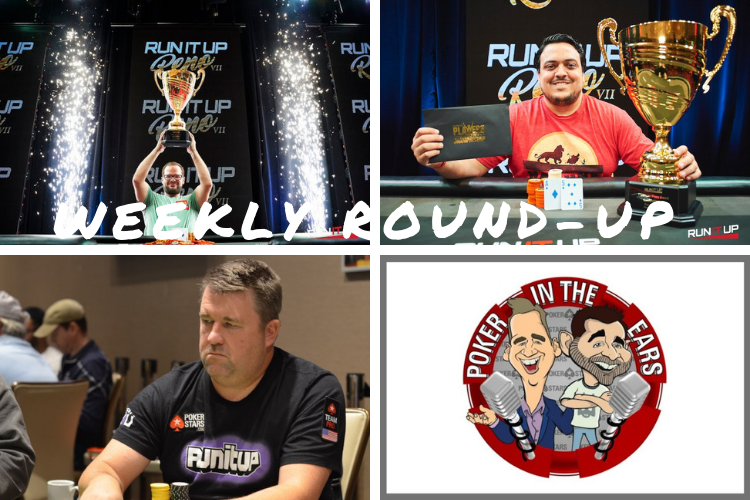 ---
Ready to sign up for PokerStars? Click here to get an account.
---