I've been asked to tell you what SCOOP is. I sort of feel like this is a lot like me asking my wife, "Who's this kid sleeping in our house?" Both SCOOP and my younger son were born in 2009, and while you'd be forgiven for not being up to speed on my family life, I have a hard time believing there are a lot of you out there who aren't aware of PokerStars' favorite nine-year-old, SCOOP. But, I do what I'm told, and since it's possible you suffered a memory issue like this one, here are the basics.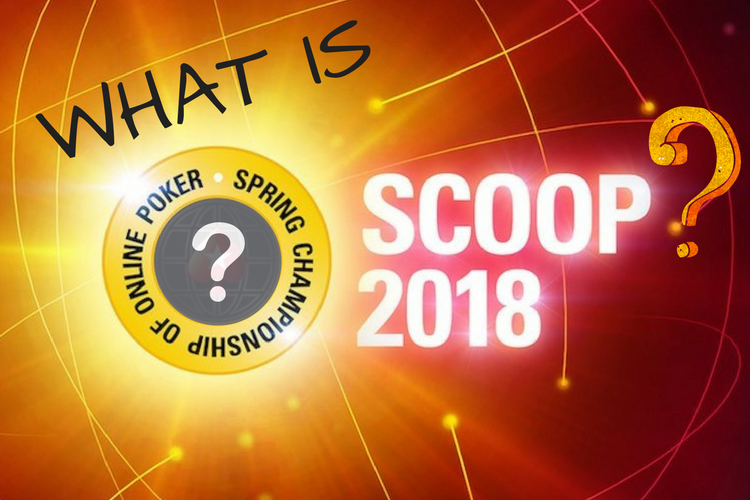 What is SCOOP?
SCOOP is the Spring Championship of Online Poker, a series that kicks off this weekend and will award more than $65 million in prize money before the end of the month.
There will be millions on offer daily. There will be least one tournament a day with a guaranteed prize pool of $1 million. If you add up the guarantees, you'll find $65 million worth, more than PokerStars has ever offered for a series. There will also be a $50,000 10 Years of SCOOP Freeroll. It is open to anyone who has ever played a SCOOP event before.
The three Main Events will combine for $10 million in guarantees on their own. What's more, PokerStars will be giving out five Platinum Passes associated with SCOOP.
How to prepare for SCOOP
This is the tenth time SCOOP has shown up in the PokerStars lobby, and it routinely proves to be the highlight of May. They're calling it SCOOP X this year, which sounds to be a lot like a cartoon dog secret agent, but is in fact a monster series that you will need to prepare a little for. Fortunately (as we write here from Monte Carlo), we have a couple of smart dudes who are planning their campaign. Just watch this. It should explain SCOOP, its three buy-in levels, and how you should approach it.
Put down a bet
Also, if you feel like putting down a little money on SCOOP, BetStars will be doing its thing with some outrights on the festival You should be able to find those here at some point very soon.
Once you've done all that, the only thing left to do is win something big. Maybe that will help you remember what SCOOP is next year. You can use the spare time to help me figure out what that kid is doing in my house.