Adrienne Rowsome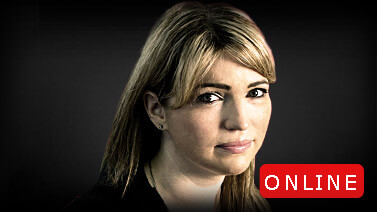 Edmonton, Alberta, resident Adrienne 'talonchick' Rowsome is no newcomer to the world of online poker. She's been grinding the game for many years, and playing for fun for even longer. She was first introduced to poker by her father, playing five card draw, and also on trips to Ireland to see family. From these beginnings the young Canadian developed a deep connection with the game, which in the present day has allowed her to do something she loves and enjoy the lifestyle it gives her.
---
Adrienne was into poker before the boom, playing Omaha in local casinos before Texas Hold'em took over the world. She gradually began to play more and more online and the results started coming. Describing herself as a grinder who is more than happy at lower stakes, Adrienne plays for the enjoyment, as well as the profits. She qualified for the World Series of Poker* Main Event for three consecutive years on PokerStars in 2005, 2006 and 2007, and had top-100 cashes in WSOP* Omaha events in the next three years, 2008, 2009 and 2010. Online tournaments at PokerStars have also proved profitable for Adrienne, and she's final tabled the Women's Sunday event three times, with strong finishes in 2nd, 3rd and 4th spots. With results like this, a big win is just around the corner.
When she's not playing poker, Adrienne works as an Occupational Therapist, and also enjoys sports including snowboarding and slo-pitch softball. She's also big into yoga, which has helped the mental and physical sides of her poker game. Joining Team Online means that Adrienne has had the opportunity to establish herself as a high-quality poker player. Her Stars ID 'talonchick' is in honor of her first car, a 1992 Eagle Talon, and you can find her playing online at PokerStars.
Watch an exclusive short film about Adrienne on PokerStars.tv. Learn more about Adrienne by checking out her blog Funny the way it is, if you think about it.