Play Poker for Real Money Using MoviPIN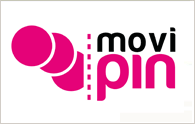 What is MoviPIN?
MoviPIN is a prepaid PIN available in Mexico that is delivered to your mobile by SMS message. It allows you to make safe and secure deposits to your PokerStars account.
Click here to learn more about MoviPIN.
Where can I purchase MoviPIN?
MoviPIN can be purchased at various retailers across Mexico. Please click here to find your nearest store.
For alternate options, please visit: http://movilway.com/.
How can I make purchases at PokerStars using MoviPIN?
MoviPIN is fully integrated in the PokerStars Cashier. To deposit via this method, please follow these steps:
Go to the PokerStars Cashier.
With your preferred currency bankroll selected, click 'Buy Chips'.
Select 'MoviPIN' and then click the 'Deposit' button.
Enter your 12-digit MoviPIN.
Enter the amount of your deposit in MXN, your bonus code (if applicable) and click 'Submit'.
Once the payment has been successfully completed, you will receive an SMS message confirmation.
Your PokerStars balance will be updated once the funds have been received.
What are the deposit limits for MoviPIN?
Please visit the cashier for your current deposit limits.
How much does it cost to use MoviPIN on PokerStars?
There are no fees for using MoviPIN at PokerStars. Players are responsible for any fees charged by MoviPIN retailers.
Can I cash out using this method?
It is not possible to cashout your funds via MoviPIN.
Please see our Cashout Policy for alternative cashout methods available.
How does the exchange rate conversion work?