Brazil's "jmaciel157" kicks off 2019 with $150K win in $15 Spin & Go
January 2nd. Most of us are either heading back to work, or we're still a bit groggy from the New Year's Eve celebrations (if you're under 30, you might not yet be familiar with the two-day hangover. But trust us; it ain't good).
Brazil's "jmaciel157" was back to work, firing up some of their regular $15 Pot Limit Omaha Spin & Gos. Everything was going smoothly, with a few wins already locked before breakfast.
Then, at 10:59am, "jmaciel157" registered another two tournaments. The first $15 PLO Spin & Go landed on a 4x multiplier, creating a $60 first place prize. Not a bad spin up, if they could take it down.
And then the second $15 PLO Spin & Go revealed its prize pool:
$180,000.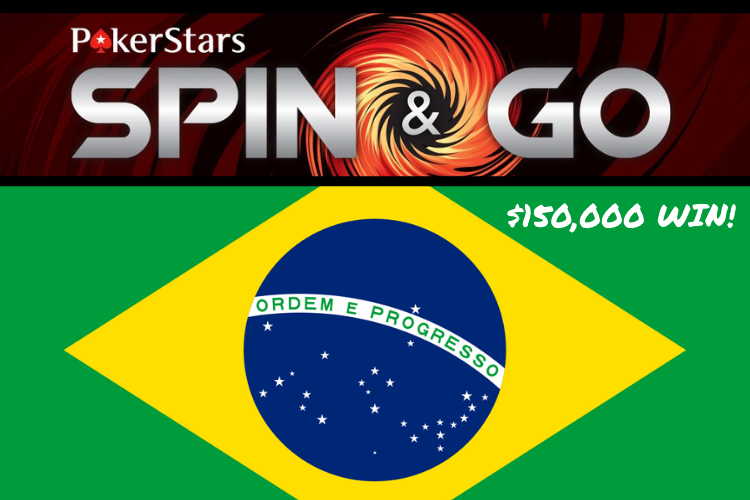 The game had hit the 12,000x multiplier - the largest in the Spin & Go world - meaning there was $150,000 for the winner and a guaranteed $15,000 for 2nd and 3rd.
The $60 one? That one didn't go so well. But all of "jmaciel157"'s attention was on the six-figure score.
Seven hands in and "jmaciel157" had 1,230 in chips to "Edushpk"'s 172 and "antidrasi198"'s 98. The latter was all-in pre-flop on the eighth hand with A♦A♠2♣A♥ versus "jmaciel157", who'd hit two pair for the KO with 9♣T♦6♣3♥.
One more hand and it was all over.
"jmaciel157" limped with J♦3♣T♣2♠ and "Edushpk" checked with T♦3♠7♦5♠. The flop fell 4♣6♣2♦, and "Edushpk" check-shoved with the nut straight. "jmaciel157" called with the flush draw.
The 5♣ turn gave "jmaciel157" the flush, and the 4♦ river changed nothing.
In a matter of minutes, "jmaciel157" turned $15 into $150,000. Vamos!
Congratulations to all three players. What a start to 2019!
---
You can play Spin & Gos right now on PokerStars. Simply click here to open an account.
---