Professional poker players get used to the occasional furrowed brow and nonsensical question when they tell people of their chosen career. But it's far worse than that for Muskan Sethi.
"They say: 'Why do you want to gamble for a living? A good Indian girl!'" Sethi says. "'Can't you find anything better to do? Nobody will marry you!'"
Sethi is one of the latest recruits to Team PokerStars Pro and there's no getting away from it: she is also a good Indian girl, who has decided to play what's traditionally regarded as a pastime for a western male.
But the 27-year-old from Dehli confidently leaves fretting about a potential husband for others. That's not important. Sethi knows precisely the reasons she is involved with poker and she knows she has the full support of her family. She also knows that the only thing that really matters is finding a career than can help her answer a deep calling that began before her birth.
"It's my dream, whatever I do in life, I want to make a difference," Sethi says. "Because that's what you're going to take with you. That's the lesson my mother taught me. It's going to be a journey, but a beautiful one."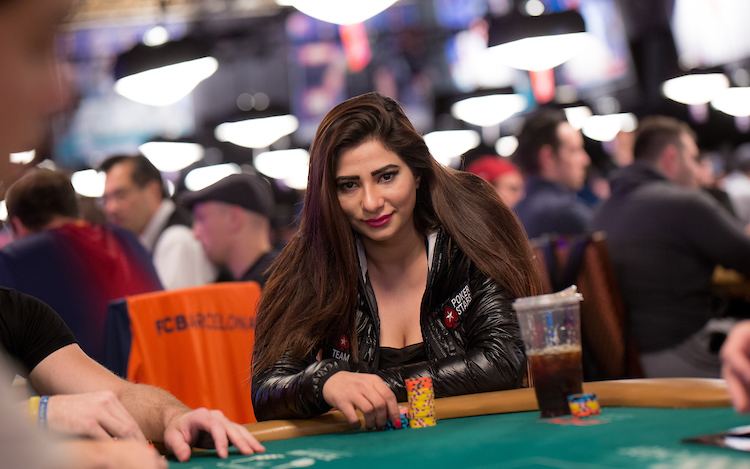 Muskan Sethi: A beautiful journey
Both of Sethi's parents had been interested in cards for years, playing during celebrations for a number of traditional Indian festivals. Sethi says that her mother, a prominent politician, was actually playing cards when she was pregnant with her daughter, and left the table to go to the hospital. "That's the story," Sethi says, explaining her lifelong obsession with the game. "It's her fault!"
When Sethi was a young girl, she would then join her father, a doctor-turned-businessman, watching the WPT on television, before eventually joining in with the family games. She found she had a natural aptitude for cards, which could help her fulfil other life ambitions. "I used to win a lot of money, and I used to go and buy boxes of food and distribute it to hungry people on the roads," she says. "Charity begins from home."
Her mother was also involved in an NGO and schooled Sethi in the importance of charity work. When her mother died suddenly in an accident in 2014, Sethi found that poker allowed her both to come to terms with her grief and also to accumulate the money that could continue what her mother had started.
"I was really heartbroken and I started playing online," Sethi says. "It was my shell. I was playing on Facebook, Zynga poker. I remember being so serious about my bankroll, my chip stacks, but being up all night and playing. Then I opened an account on PokerStars and I played the depositor's freeroll and I ended up qualifying for Shark Cage. When that happened, I was so proud sitting with my dad and showing him myself on TV. It was like a real turning point for me. I knew I had found my calling, something that can stimulate me, something I can make my mum proud of."
Sethi finished second in her Shark Cage heat but vowed to push on. She says: "I worked so hard. But I'm learning that there's a lot of variance involved, but you just have to keep going."
Sethi has since seen her hard work pay off with a number of successes both live and in online tournaments–"I won the Hot $11. Imagine, from $11 turning into $7,000, it was so amazing. Beating 6,000 people, it was so exciting."–but she has excelled even more effectively away from the felt.
About two years after the Shark Cage appearance, Sethi received a phone call out of the blue from the office of the Indian president. She had been selected for a prestigious national award handed to pioneering women who had entered traditionally male-dominated arenas.
Overcoming initial fears that somebody may be playing a prank on her, Sethi accepted an invitation to the home of the president and quickly realised just how much of an honour it was to be recognised as the face of poker in one of the biggest countries in the world.
"Sitting there in the president's house, where the Indian history went down, in that room, to be there representing poker, it was incredible," Sethi says. "Imagine, in a country where they had no idea about poker. Now they're taking it like a mind sport. Finally they are looking into it."
Sethi is now the responsible gaming ambassador for the All India Gaming Federation (AIGF) and her work, in addition to that of fellow Indian Team Pro Aditya Agarwal, has begun to successfully integrate poker into the fabric of Indian society. In April, PokerStars launched real money games in the Indian states that permit real-money gaming, on the PokerStars.IN platform, and there are localised versions of favourites including the Sunday Million and the World Championship of Online Poker (WCOOP).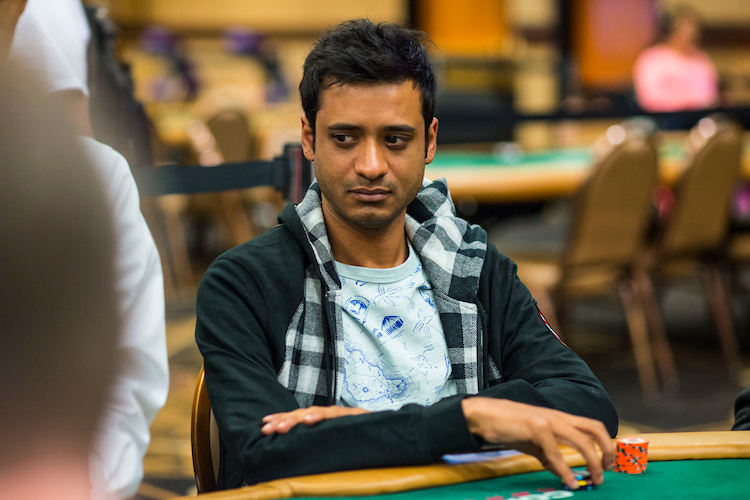 Aditya Agarwal: Indian ambassador
Sethi is also the captain of the new GPL franchise, the Dehli Dynamites, and online qualifiers to join the team begin in a couple of weeks. The winning team will get a Platinum Pass to the PokerStars Player's Champiponship each, so there's plenty on the line this time. It also means that Sethi will remain busy even on her return from Vegas as the recruitment process begins ahead of the new season.
"My aim is to promote responsible gaming among people," Sethi says. "That's why I am now representing PokerStars because I really believe in the brand. I really trust their vision. A lot of times, as Team Pros, we go up to them for discussions, and they are only looking out for players. It's just so amazing. We're with the right people and we're heading in the right direction."
Sethi has been a regular at the World Series for the past few years, but cut down a hectic schedule to just a handful of events this time, including the Main Event, which she began on Day 1C. She suffered a rough opening few levels, but rallied to bag 43,800 heading into Day 2C. At time of writing, she is amid the monstrous field and hoping to progress to a maiden cash in poker's most prestigious event.
"I really wanted to stay fresh for the Main Event," she said. "A couple of years back I remember getting too exhausted. The five tournaments so far I've been really unlucky, but I always believe in karma, good energies. It's fine if it's not now, it's going to happen soon. Let's do this!"
Muskan Sethi is publishing regular updates from her WSOP adventure on her Twitter feed @MuskaanSethi and on her Instagram page @muskansethi5
---
Day 2AB full chip counts
Day 1C full chip counts
Day 1B full chip counts
Day 1A full chip counts
Previous WSOP coverage:
A return of the masses for the long, slow dance
Then and Now: Daniel Negreanu
Records broken and Red Spades flying
"Thanks Daniel" — A letter to Negreanu from Phil Galfond
A flippin' fantastic way to enter a poker tournament
Jeff Gross: A momentary pause in the perpetual motion
From the archive: Stages
Moneymaker surveys the world he created
Negreanu continues preparations for PokerStars Players Championship
Then and Now: Andre Akkari
An exceptional Day 1A
From the archive: Rio here, Rio there
Then and Now: Maria Konnikova
All systems go on 'cattywumpus' World Series
WSOP photos by PokerPhotoArchive.com.
Back to Top