Platinum Pass Adventure: Jeff Gross & Andrew Neeme
Jeff Gross and Andrew Neeme are joining forces to give one lucky new poker vlogger a Platinum Pass to the Bahamas to play in the PokerStars NL Players Championship!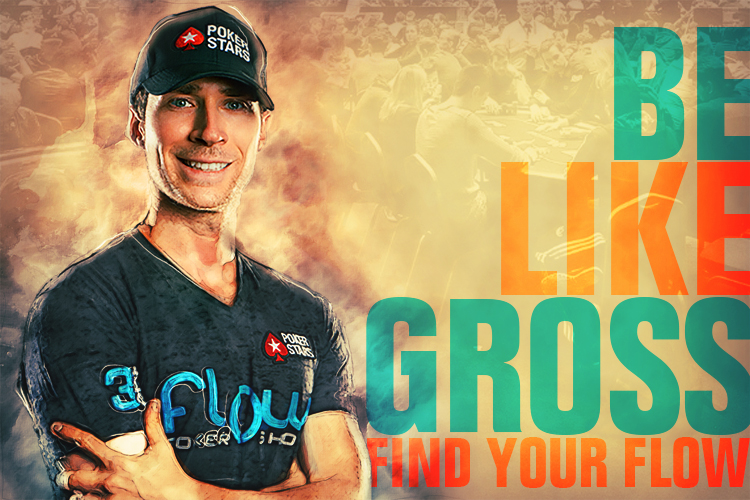 Jeff Gross:
"When thinking of the best way to award an incredible $30,000 PokerStars Platinum Pass, I thought about what had been the most significant and memorable part of my poker journey: taking risk and doing what is uncomfortable."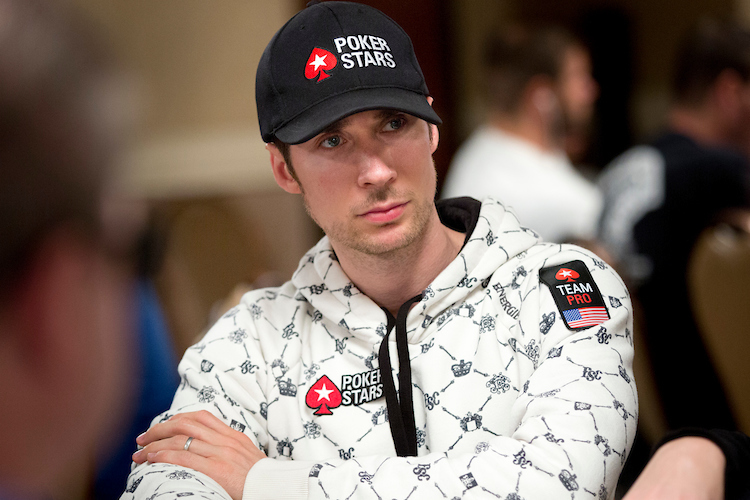 Journaling his experiences as a pro poker player has given Jeff Gross something to look back on
"For me this was both the initial leap into starting a Twitch channel as well as my YouTube channel. I remember thinking, "Who will watch? What will I do?" Once I realized I wanted to do it, for me the rest followed. I found that it was a fancy way of journaling my experiences as a professional poker player and this was something I wanted to have to look back on.
"The process seems tedious and overwhelming but it is really quite fun & less complicated then one would think.  You can even record from your smart phone & upload it directly to your YouTube channel. I want others to take this chance & try it out.  My hope that is people that try this out, win the Platinum Pass or not; they will truly enjoy the experience & may even continue to Vlog in the future."
"To give someone the opportunity to create something they are passionate about and send them to play in a once in a lifetime special event in the Bahamas means the world to me.  This is an event that will go down in history as one of the most special poker tournaments of our time.  I am grateful to be playing in this event and giving away a Platinum Pass on top of that is truly incredible!
Andrew Neeme:
I think there are a lot of people who love the game of poker, but for one good reason or another it has remained a hobby rather than a profession.
"I think a lot of these people also watch poker vlogs as a window into the profession, seeing somebody living in Las Vegas and traveling the world while playing the game for a living. I try and connect with my viewers in different ways and on different platforms. I answer questions that they have about poker and provide my perspective. But to be able to pull someone completely through the screens we use to communicate and into this world for a week, free of charge to them, is a great feeling.
"This will be a massive opportunity for someone, and regardless of the outcome, they'll remember this trip forever. And anyone who participates in the challenges will also have taken some time to be introspective, creative, and tried something new. I've seen a lot of people say that they've thought about starting a vlog or some other type of video project, and maybe this will be the small push that gets them over that hump."
#VloggerInParadise
To win this Platinum Pass Adventure, you must complete five vlogging challenges over five weeks:
Week 1 (starting 27th August): Tell us who you are and what poker means to you
Week 2 (starting 3rd September): Film a home game or do a hand analysis
Week 3 (starting 10th September): Interview a person who has accompanied you on your poker/life journey
Week 4 (starting 17th September): Reflect on your happiest Poker moment
Week 5 (starting 24th September): Tell us why you should come to the Bahamas to play the PSPC
Each vlog must be at least five minutes long but no longer than ten minutes.
The links to the vlogs must be shared on Twitter using the hashtag #VloggerInParadise and uploaded to your YouTube channel.
The link to the YouTube channel must also be emailed to platinumadventure@starsgroup.com with the subject line #VloggerInParadise + your name" together with your full name and country of origin.
Jeff and Andrew will short list their five favourite entries and present them via a vlog on October 7th. On October 10th they will announce a winner, along with Bill Perkins as a jury member, based on these criteria:
Creativity


Storytelling


Humour


Trying something outside your comfort zone


Doing what you're passionate about in life
Good luck!
Terms and Conditions
General PSPC Terms & Conditions apply
-- Players from Italy, France, Spain, Greece and Portugal are not eligible to participate




Other Adventures