I am still a bit tired and trying to get my sleeping schedule back on track after this insane Bro-Battle weekend. Everyone who knows me knows how important proper sleep and a regular schedule is for me, so this might tell you how much the last event on Saturday (9th June) meant to me and how happy it made me.
In this BroBattle we experienced two premiers:
1. All participants and viewers were fully aware that a $30,000 Platinum Pass is now up for grabs
2. We were joined by our first PokerSis Lucia (LLIkeLu)
What made me really excited was that the points mentioned above made the BroBattle even better than they were before. I am endlessly grateful for the chance PokerStars is giving me and my community: to give away one Platinum Pass to send one of us to the legendary $25.000 PokerStars Player's Championship. Additionally I am really happy to see how this also motivates more and more people to join our community.
For everyone who couldn't watch on twitch.tv/pokerbros this Saturday – here's a short summary of what happened.
The teams were:
Team GRND – xflixx, LLikeLu, DaSamy92

Team ABGEHJTS – Jordiborn, Egallach2, Pantau77 

Team NIKKYMOUSE – -RealMrNice-, HeroForZero, TaylorG6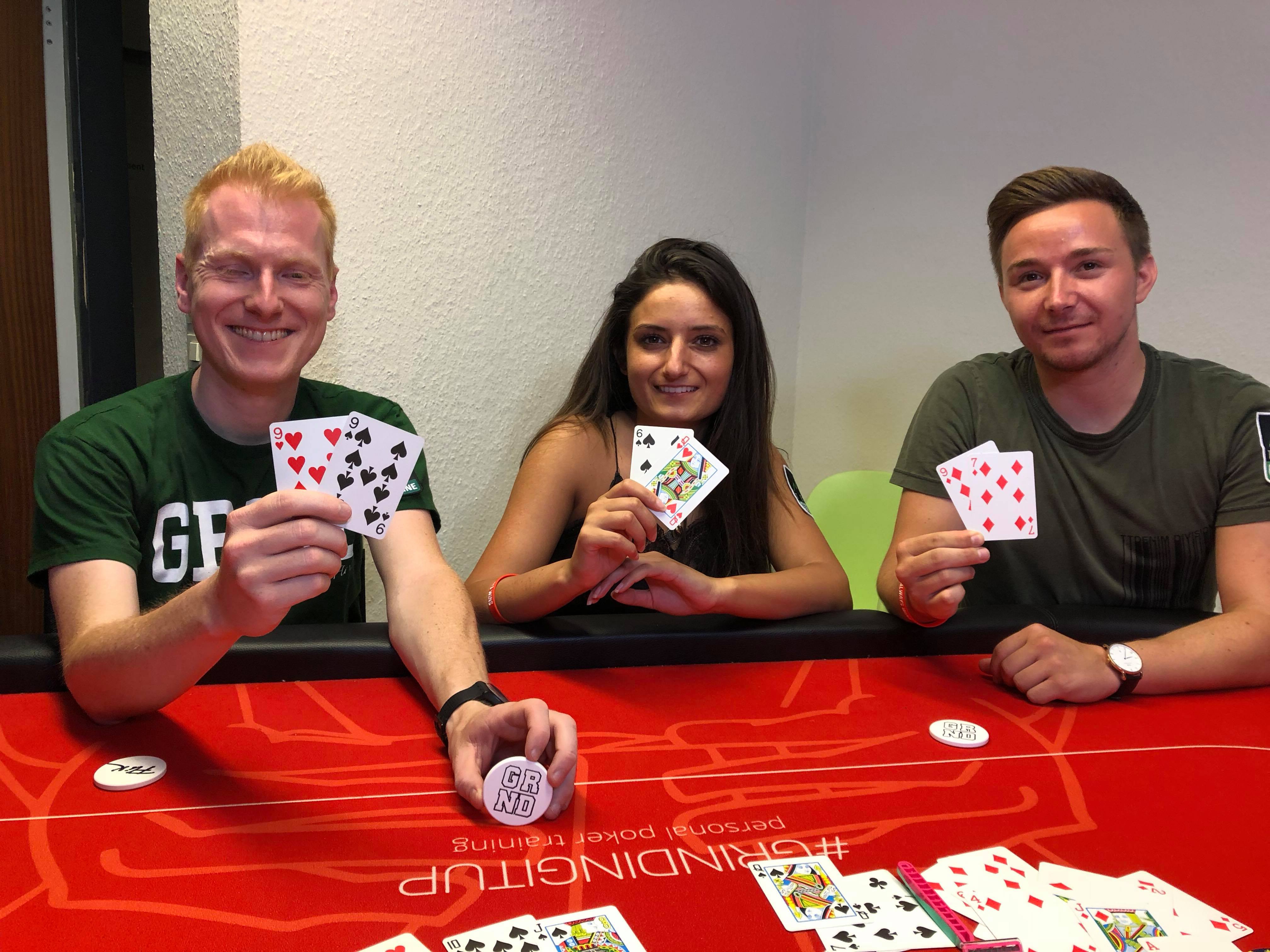 Team GRND
We played a 9-handed SNG in Tag Team format. Everyone started with 1,000 in chips with blinds at 5/10 and 15 min levels. For the overall finish in the SNG, points are awarded from 1 – 9 (1st to receive 9 points and last to receive 1 point). The winning team is the team that manages to score the most points. Every player has the option for one Re-Entry, which also means -1 point in the team scoring.
Kick-off was 4pm and I can't write out everything that happened now, but to keep it short – it wasn't a good day for Team GRND. The other teams simply had the better cards in the important spots. All in all, it turned out to be a strong line up of experienced online and live players at this BroBattle.
In the end Aaron (aka HeroForZero) turned to be a true comeback kid. Fighting his way back from only 3 BB and sending Jordiborn out in 3rd and Egallach out in 2nd.
So the winner of the 4th BroBattle was Aaron who will play with an additional 10,000 chips in the Final Online tournament for the $30,000 Platinum Pass.
All in all, we had another wonderful, fun, exciting day full of poker emotions, trashtalk and home game atmosphere. We continued to play until late at night and said goodbye to most of our participants in the early morning hours.
That's how I always imagined it. A community that shares their passion for poker and wants to create amazing memories that last forever. Showing that poker isn't only about individual scores, the profit and the competition. It is also a game for the community that unites us all.
Special thanks – once again – go out to Dealer Mario aka "Kojak", who for the third time made his way from Switzerland to Cologne to deal cards and be part of the BroBattle. This is just insane for me, so together with PokerStars and the community we decided to give him a wildcard for the final online tournament to participate in the race for a Platinum Pass. I am telling you – it is the best community I could wish for!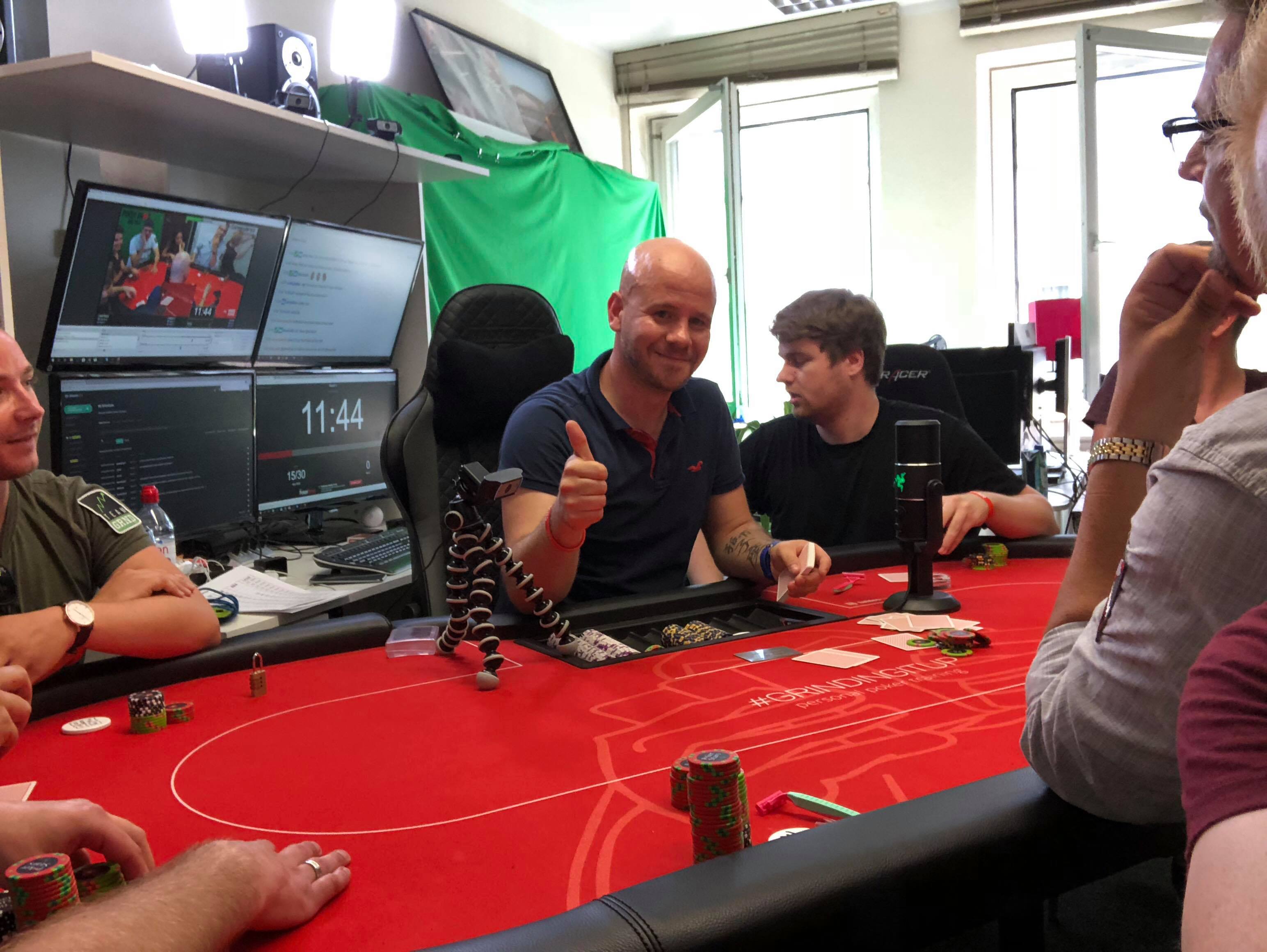 Dealer Mario "Kojak"
The next BroBattle is happening on the 21st July and I can't wait to welcome new participants to our Cologne office to battle it out on the poker table.
Wishing you all a great day!
Felix "xflixx" Schneiders
Back to Top
Study Poker with
Pokerstars Learn

, practice with the PokerStars app

Try our Free Scholars Leader Board to practice your new skills.
Quick Links
Learn
Practice
Chat with us
Watch and share