This guy hasn't been been knocked out of a PokerStars poker tournament in 67 hours of playing PokerStars poker tournaments.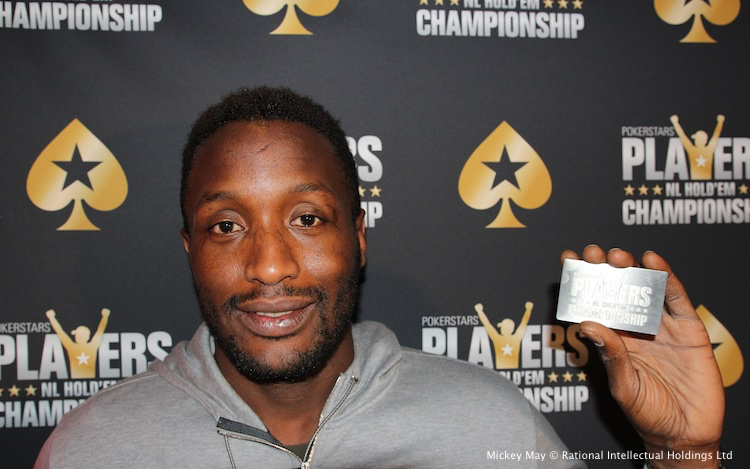 Sow has won two Main Event in consecutive months. And now a Platinum Pass too!
Back in December 2017, while action was taking place in the PokerStars Championship Prague Main Event, Daniel Negreanu announced the PokerStars Players Championship. He told the crowd how, throughout 2018, around 300 $30,000 Platinum Passes would be handed out to event winners and in other ways. However, the winner of that event would become the last Main Event winner not to be awarded the Platinum Pass package.
That was rectified here in London though. While the action was taking place, we couldn't help but notice one player in particular was making a deep run. He then made the final table. And now he's taken the tournament down for £121,803 and, yep, a Platinum Pass.
His name is Kalidou Sow. Prague Main Event Champion. And now London Main Event champion and Platinum Pass winner.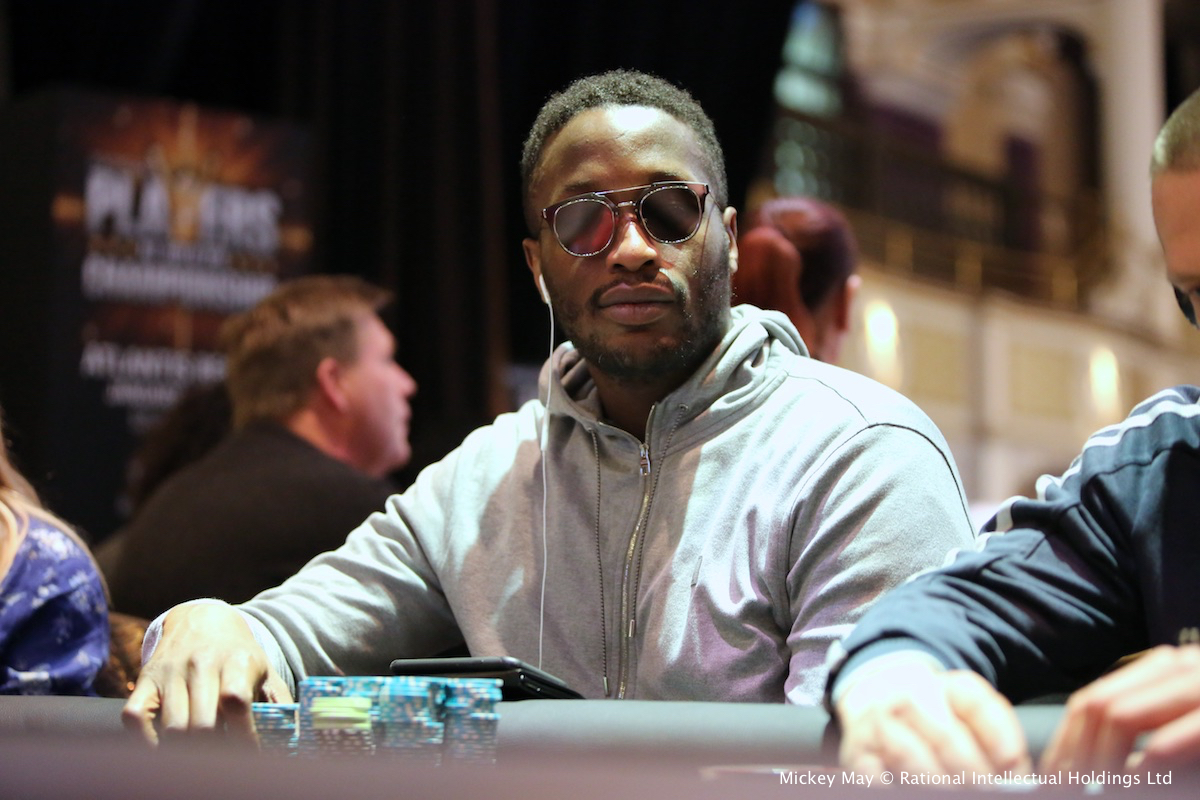 Sow cool
This all means that Sow hasn't been eliminated from the last two tournaments he has played. If he decides to take the year off between here and the 2019 PokerStars Players Championship and then goes and wins that too, he'll make it three Main Events in a row!
The 37-year-old from Paris, France isn't even a professional poker player. He runs a consulting business in his home city, and just plays poker for fun. His love of the game began around seven years ago; not online, but in home games with friends (and very occasional trips to the city's Aviation Club).
During the tournament, Sow told us how much fun he was having. "I like this tournament a lot," he said. "There are a lot of crazy recreational players. I've played slowly, and the hands kept coming like boom, boom boom. I've been keeping risk down to a minimum because I think I have an edge on these players."
He was right. After nine levels of player, Sow found himself heads up with Paul Dando for the title and the Platinum Pass. Sow told Dando that the night before he'd dreamt of being heads-up, specifically against him. The dream came true and Sow emerged victorious – and you can read how it all went down here.
"I play a lot of tournaments," Sow told us after his win. "I went to Monte Carlo, Barcelona, Vegas…I hope to win more tournaments before the PCA!"
We asked who Sow was going to take with him on the perhaps once-in-a-lifetime trip.
"My wife!" was his answer. "She always wants to come with me to events and I say 'no, no, no.' But OK! You can come with me to the PCA, my dear!"
How would Sow sum up his two month winning spell?
"In one word? Unbelievable. Unbelievable. It's a dream for me."
Kalidou Sow
Congratulations to Kalidou Sow, our latest Platinum Pass winner. Want to know how you can win one yourself? Find out more information here.
---
Opening a PokerStars account is easy. Click here to get an account in minutes.
---
Back to Top