This past weekend there were some big tournaments going on in London. The £170 Megastack and £650 Super Series Main Event both awarded Platinum Passes to the Bahamas to the winners, but for a select few, that added prize would have been worthless.
The rules are strict: you can't win two Platinum Passes!
So while those events were playing out, 13 local Platinum Pass winners got together at the Hippodrome in Leicester Square to trade stories, meet the likes of Jake Cody and Fintan Hand from Team PokerStars, and of course, sit around a table for a game of cards.
---
Frenchman Kalidou Sow —who won his Pass back in January right there in the Hippodrome— was in attendance, but some of the other guys weren't as experienced as the back-to-back Main Event champ.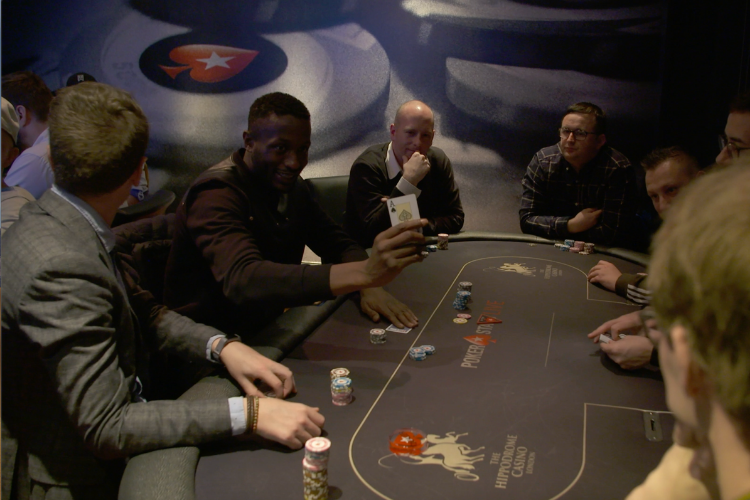 Sow flashes an ace
Take Mindaugas Povilaitis, for example. He'd never played live poker before in his life, but since he won his Pass he's taken every opportunity to play live tournaments. He works full time, but is training everyday and is taking his wife with him to the Bahamas (consolation for becoming a poker widow).
Webcast winner Lucas Denis played his first live poker game too. He's a bartender in Mayfair and works six days a week, so he's had little time to get out and play. He was nervous at first, but when he started playing he felt more comfortable and adjusted quickly.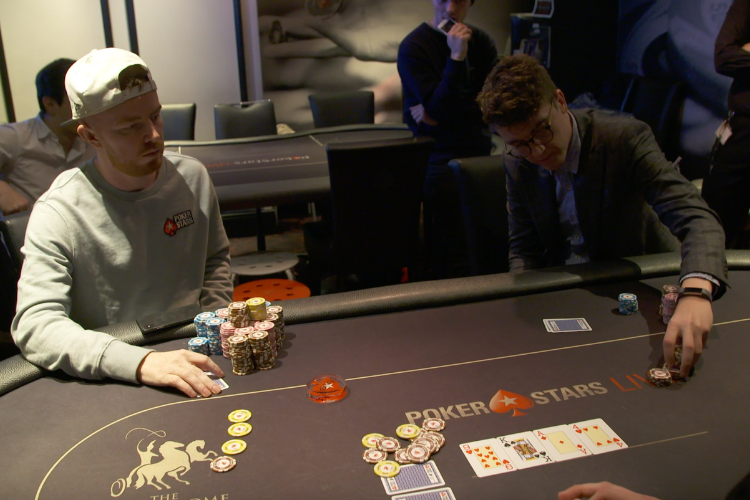 Jake vs Fintan
Jake and Fintan would end up getting heads-up, but don't worry; the prizes (chip set etc.) were awarded to Lucas Denis (3rd) and Milton Bartholomew (4th).
Jake ended up taking it down, and you can check out a highlight video from the meet-up below.
---
Opening a PokerStars account is easy. Click here to get an account in minutes.
---
Back to Top
Study Poker with
Pokerstars Learn

, practice with the PokerStars app

Try our Free Scholars Leader Board to practice your new skills.
Quick Links
Learn
Practice
Chat with us
Watch and share