Bridget Jones. Adrian Mole. Wimpy kid. Fintan Hand. Benjamin Spragg. These are just a handful of the most famous fictional diaries in the history of popular culture.
In Hand and Spraggy's case, their diaries are fictional because…we just made them up. However, by the end of the World Championship of Online Poker (WCOOP), their diaries will be very real. And you won't have to wait for Hollywood to turn them into a movie; the lads will be doing that themselves.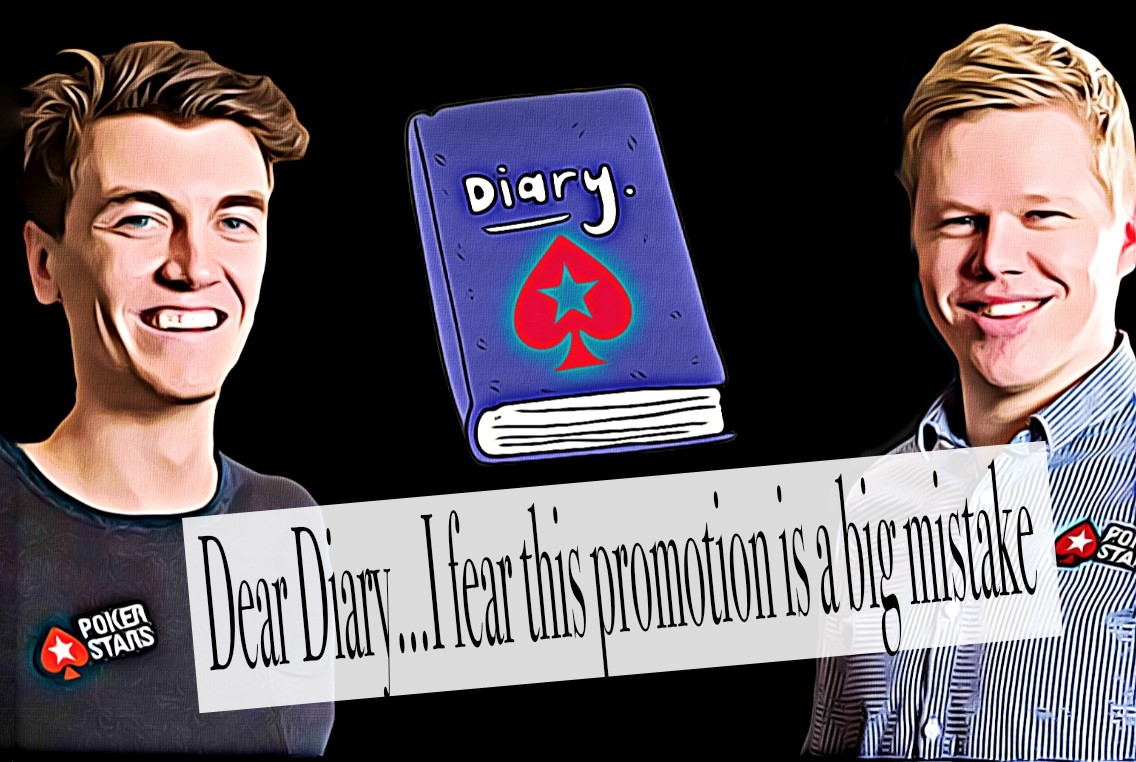 Fintan 'Easywithaces' Hand and Benjamin 'Spraggy' Spragg will each be posting a video diary every day during WCOOP, beginning today (Friday September 7). We'll be able to get a behind-the-scenes look at how they prepare for their Twitch streams; we'll be able to see how they react to every big pot and bad beat; and we'll be able to see how they feel after a long session of chasing WCOOP gold.
The guys will be sharing their diaries on their Twitter accounts, which you can find and follow below:
Fintan Hand – @easywithaces
Benjamin Spragg – @spraggy
There's a competitive element to this too. Fintan and Spraggy will be battling it out to see who can get the most engagements (Likes & Retweets) during WCOOP on their tweet updates. Why?
There's a $5,000 freeroll on offer for their followers, that's why.
Here's what you guys do to be entered into the freeroll:
• Watch the video diaries and decide whose you like the most
• Hit like and retweet on that tweet
• Head on to PokerStars and make a minimum deposit ($10) using one of two codes:
– 'Spraggy Diary'
– 'Fintan Diary'
These codes are exclusive, so you'll only be able to use one of them. Choose wisely, as whoever gets the most engagements on their video diary tweets throughout WCOOP will be the victor. And that means whoever deposited using the related code will be entered into a $5,000 freeroll to take place on September 20th at 10am ET.
There's a good chance the whole freeroll will be streamed live on Twitch, too.
So, to summarise the Fintan & Spraggy Video Diary series:
Fintan vs Spraggy. Two video diaries throughout WCOOP. One will be the winner, the other the wimpy kid.
---
Ready to sign up for PokerStars? Click here to get an account.
---
Back to Top