We are constantly searching for ways to improve the player experience.
Over the course of 2018, one of the areas we focused on was the speed of our games. As part of this, we recognised that for any poker player, whether on mobile, tablet or desktop, time to act and its impact on the pace of the game is a key aspect of the enjoyable experience we aim to provide.
As mentioned in a previous blog post, we have conducted a trial reduction in the Time to Act in our cash games. Our knowledge of the poker ecosystem and internal analysis had raised concerns around the negative impact that the current Time to Act and Time Bank settings were having on our games.
Obviously, this was not a concern that we could leave unexamined.
---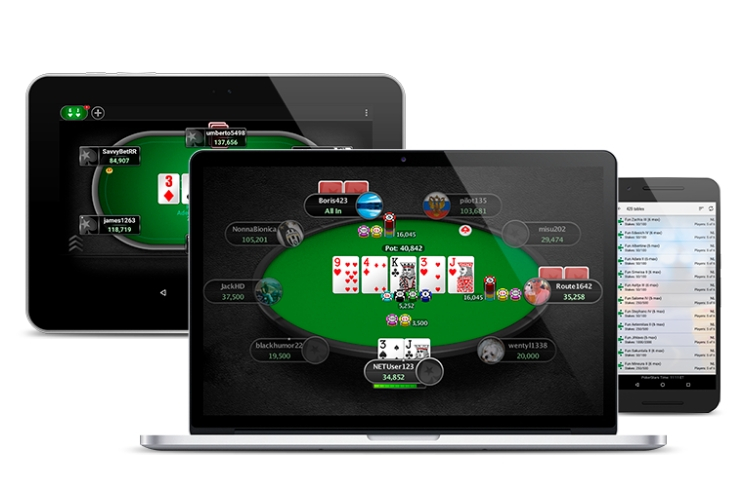 The time available to act in ring games is changing
---
We wanted to see what effect, if any, the trialled changes had on play. If they did have an effect, we wanted to be sure it was a sustainable and positive one. Our priority is always to create a safe and fair environment to play in whilst giving players as much freedom as we can.
Having carefully reviewed the impact this trial had over the past months we are ready to announce further changes. Those detailed below refer to both regular and Zoom cash games. There are no changes to Tournaments, Sit & Go or Spin & Go.
These changes will come into effect on February 5th, 2019 on all licences and at all stakes.
Time to Act
During our tests, we found that players would often take a lot of time to act in simple situations, mainly unopened pots pre-flop, because they were engaged in making decisions at other tables. Understandably, this was frustrating opponents on every table. You could liken it to the live tables when a player is engrossed in their phone and needs to be reminded every time the action is on them.
Our last update to reduce Time to Act was well received. Indeed, players impacted by our .COM Time to Act trial played 9% more hands per hour. We're confident the same benefits to our players will be realised with these changes.
The new Time to Act settings will be as follows:
| | Current setting | New setting |
| --- | --- | --- |
| | (seconds) | (seconds) |
| Pre-flop not facing a raise | 18 | 10 |
| Pre-flop facing a raise and post-flop | 25 | 15 |
Notes:
The 'New Settings' in the above table are already in place at the $0.01/$0.02 to $0.10/$0.25 tables in our games at PokerStars.com
In Stud variants, the pre-flop settings apply on third street only. Post-flop applies to fourth street and beyond.
In single-draw games, pre-flop applies up to the first draw and post-flop applies to the river.
In triple-draw variants, pre-flop applies up to the first draw and post-flop applies to all further action.
Time Bank
We think these new settings still provide plenty of time to make decisions. For the hands where a little extra consideration is needed there will always be the Time Bank.
The current Time Bank is 30 seconds, which increases while playing up to a maximum of 600 seconds. In rare but frustrating situations, this can lead to players waiting many minutes for an opponent to act. An update was clearly needed.
The new Time Bank settings will be as follows:
| | Starting | Increases by | Maximum |
| --- | --- | --- | --- |
| | (seconds) | (seconds) | (seconds) |
| Pre-flop | 15 | 5 every 10 hands | 30 |
| Post-flop | 15 | 5 every 10 hands | 60 |
Poker is all about the pressure moments – taking your time to think through a massive bluff or steeling yourself to hero call for your stack – and that isn't going to change. We are confident that there will still be plenty of time to make key decisions while simply reducing the average time spent waiting.
Finally, In December, we made an adjustment to the number of orbits a player can sit out for in a full cash game table, from five orbits to three. This was a small change, but is part of a programme that will continue throughout 2019 to make consistent enhancements wherever we spot the opportunity.
The poker economy is complex, to say the least. There are a vast number of factors to weigh when considering a change and we are confident that the changes will be beneficial for the long-term health of the game.
Back to Top
Study Poker with
Pokerstars Learn

, practice with the PokerStars app

Try our Free Scholars Leader Board to practice your new skills.
Quick Links
Learn
Practice
Chat with us
Watch and share