Romain Arnaud is the Red Dragon Super High Roller 2018 champion and will take home ~ $668,000 in cash as a result. The Frenchman beat a field of 44 entries, including 13 re-entries, which generated a total prize pool of ₩2,508,000,000. Not only did this smash the ₩1 billion guarantee, it made this the largest-ever prize pool for a Korean-based PokerStars tournament.
Jeju Red Dragon Super High Roller Champion Romain Arnaud
The bubble played out yesterday, meaning our final six returned for a guaranteed min cash of ₩175,560,000. Resuming, slightly later than scheduled, at 2pm, Arnaud started the day with a huge chip lead (around double that of second place). Many players had a lot of work to do, so it was unsurprising to see three eliminations by the time play reached the first break.
What was unexpected though, was the fact that first to fall was China's Shunu Zang, who was eliminated in 6th place for ₩175,560,000. Although Zang came to the final table second in chips, he did not get the start he hoped for and found himself in trouble for the last of it. There were three players involved in his exit hand and Zang Q♠ 2♥ and Michael Soyza A♣ J♣ were both at risk against Rui Cao's 10♦ 10♣ . Cao hit a set on the A♠ 8♣ 10♠ flop, making him the massive favourite. Incredibly though, the A♥ and 8♥ turn and river saw the hand (and the chips) go Soyza's way, turning one pair into a full house that trumped Cao's full house. Soyza, who began the day with the shortest stack was now up to 1.35 million, whilst Cao dropped to 1.05 million chips.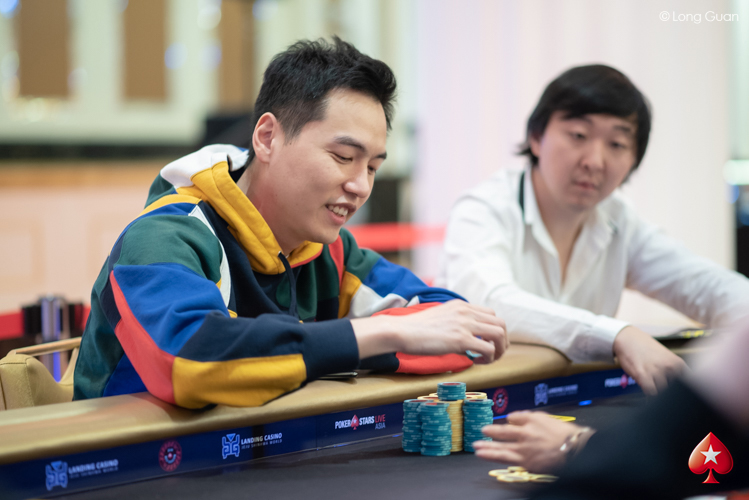 Sixth Place Finalist Shunu Zang (China)
Wai Kin Yong hit the rail soon after. Yong had just lost a sizable pot on the river against Arnaud, opting to muck when he saw the chip leader was holding pocket rockets. With less than ten big blinds left, Yong shoved from the button with A♦ 6♥ to secure a double against Arnaud's K♥ Q♦ . His upwards trajectory was short-lived though, as less than an orbit later, Yong moved all-in from the small blind with Q♥ 2♥ and ran into Souza's A♣ J♣ . He finished in 5th place for ₩225,720,000.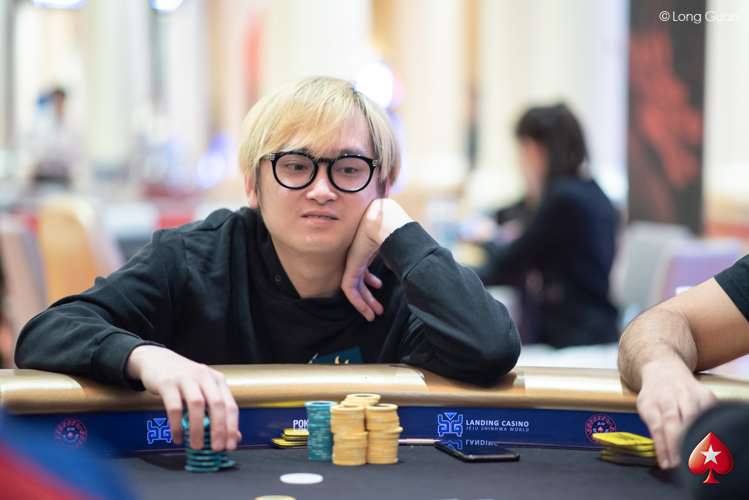 Malaysia's Wai Kin Yong finished in fifth
Next up was another short-stack, Ivan Leow. The Malaysian decided he could wait no longer and commited the last of his chips from under-the-gun with K♠ 9♦ . Soyza flatted the button and when the cards were turned over, it was Leow who needed some help against Soyza's A♣ 6♣ . He didn't find any though and exited in 4th place for ₩288,420,000.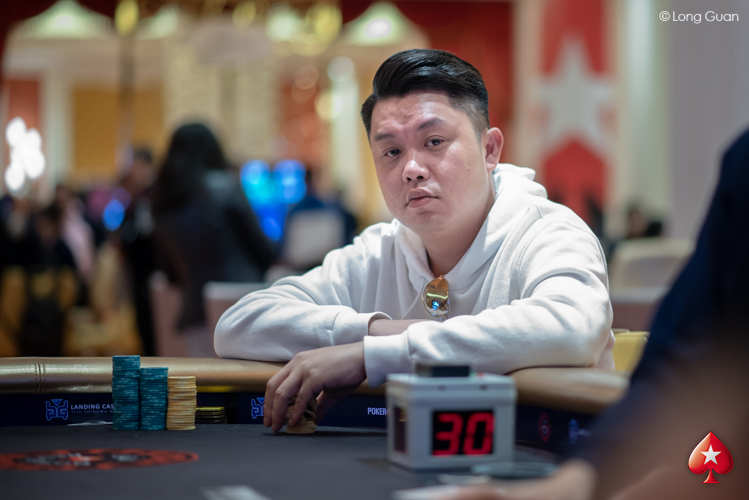 Ivan Leow
With three players left at this point, Arnaud was still in the lead, Soyza was in second and Cao was in third. Despite this, Soyza busted next and it was a rollercoaster of a ride for the Malaysian, who yo-yo'd between all three positions in the interim. In the end, it was back to back flips that put an end to his tournament campaign. First he lost A♣ 10♠ against Cao's 9♦ 9♠ , which put Cao in the slight chiplead for the first time all day. Then, adding insult to injury, Soyza shipped 2♠ 2♣ on the button and was called by Arnaud's A♠ Q♣ . A pair of queens was good to win the pot and Soyza will be able to console himself with a ₩376,200,000 payday.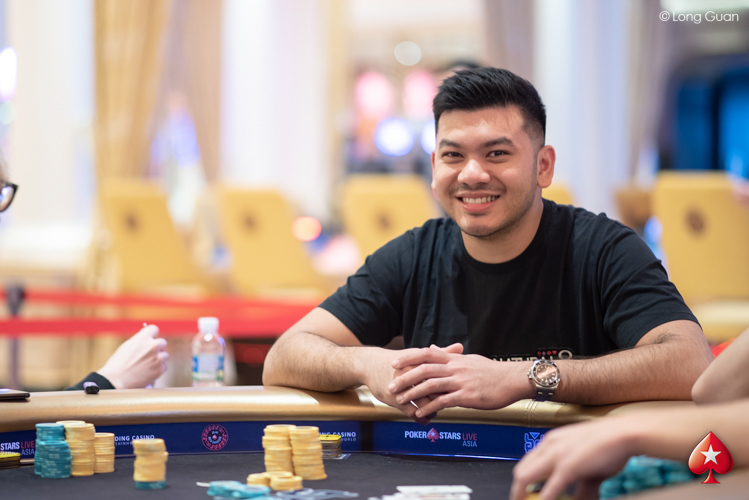 Michael Soyza
That meant an all-French heads up battle, between friends Arnaud and Cao. Following a short break, the pair came back to discuss a deal and decided to go for an ICM chop, with a blind all-in shoot out for the trophy. Arnaud was ahead in chips once again, as he had been for almost the entire day but after losing the first hand, it took another four to secure himself the new-look gold dragon High Roller trophy. It was K♣ 8♣ that sealed the deal, beating Cao's 10♣ 2♦ on a Q♣ J♦ 5♣ A♥ J♥ board. Cao won ₩694,100,000 for his second place finish and has now exceeded the $4 million mark in live earnings.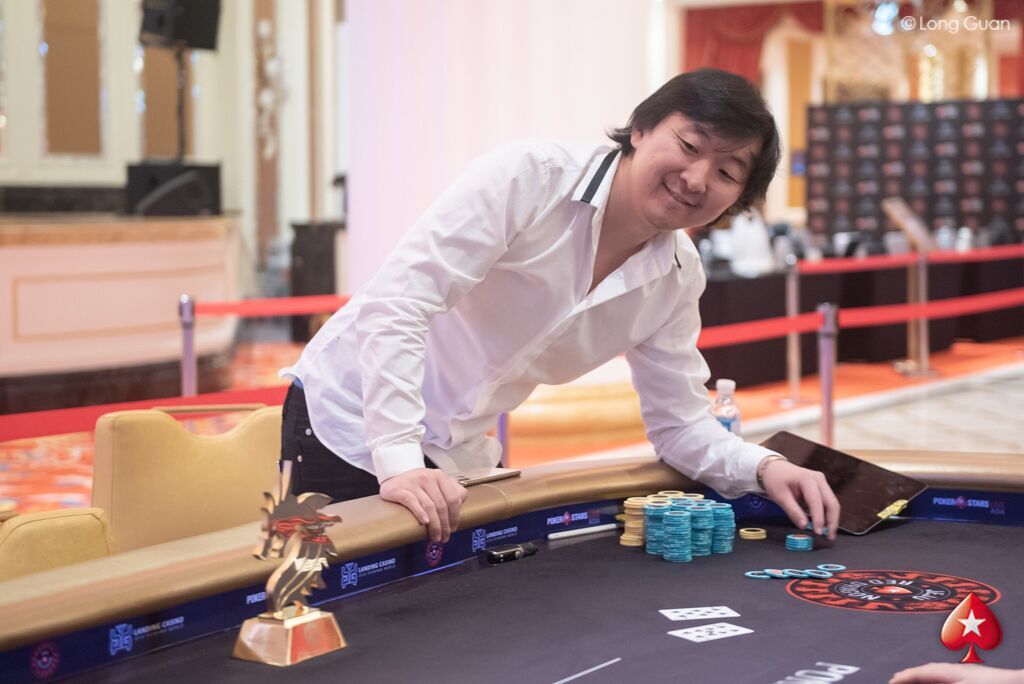 Rui Cao
Speaking to Arnaud following his victory, the 33 year old, originaly from Bordeaux but who now resides in the UK, explained that "everyone played well at the final table, and it was nice to end up playing heads-up against my very good friend Rui Cao."
"It's a good feeling…" he continued when asked about winning his first ever tournament title and largest-ever career cash, "but I'm predominantly a cash game player and that's what I'll be sticking to."
Arnaud hasn't just beaten his own personal best today. In addition, he has absolutely trounced the previous highest poker result won in South Korea, which was ₩158,700,000 and set by none other than fellow final tablist… Michael Soyza in 2017.
| Event 2: Super High Roller KRW 1,000,000,000 GTD | | | | |
| --- | --- | --- | --- | --- |
| Date: | Nov 30-Dec 2, 2018 | | | |
| Buy-in: | ₩60,000,000 (57,000,000+3,000,000) | | | |
| Players: | 44 | | | |
| Prize Pool: | ₩2,508,000,000 | | | |
| | | | | |
| Note: | Final 2 players made a deal to alter the prize payouts from 1st – 2nd place | | | |
| | | | | |
| WINNERS | | | | |
| | | | | |
| Place | First Name | Last Name | Country | Prize |
| 1 | Romain | Arnaud | France | ₩748,000,000 |
| 2 | Rui | Cao | France | ₩694,100,000 |
| 3 | Michael | Soyza | Malaysia | ₩376,200,000 |
| 4 | Ivan Seng Yee | Leow | Malaysia | ₩288,420,000 |
| 5 | Wai Kin | Yong | Malaysia | ₩225,720,000 |
| 6 | Shunu | Zang | China | ₩175,560,000 |
Back to Top
Study Poker with
Pokerstars Learn

, practice with the PokerStars app

Try our Free Scholars Leader Board to practice your new skills.
Quick Links
Learn
Practice
Chat with us
Watch and share