One of the questions we get asked the most at PokerStars Blog is when will high-stakes cash games return to our TV screens? You kept asking, we kept listening and now we have delivered. The PokerStars Championship Cash Challenge is finally here and it's worth the wait.
This new concept sees one amateur player, called The Challenger, dropped into a €25/€50 cash game with a €12,500 stack to play with. From that point, they must sit at the table for 150 hands of poker. After 150 hands they get to take home any profits they have made.
It sounds easy enough but this isn't your local fishy home game. The first Challenger, Mila Munroe, takes her seat next to this crazy lineup:
– Daniel Negreanu: Team PokerStars Pro, the most successful player in poker tournament history and arguably the most-loved player too
– Liv Boeree: EPT Sanremo champion, REG charity founder and long-time Team Pro
– Faraz Jaka: Enigmatic American pro with over $5.6M in tournament winnings
– Charlie Carell: One of the most exciting young players in the world and the 2017 PokerStars Scoop Main Event champion
And, last but not least, Hollywood superstar Kevin Hart. The self-proclaimed 'Mr Whoop-Ass' may not bring the most results or experience to the table but he definitely brings the excitement. You can watch the first episode below, where Kevin Hart finds a very willing opponent in Charlie Carrel.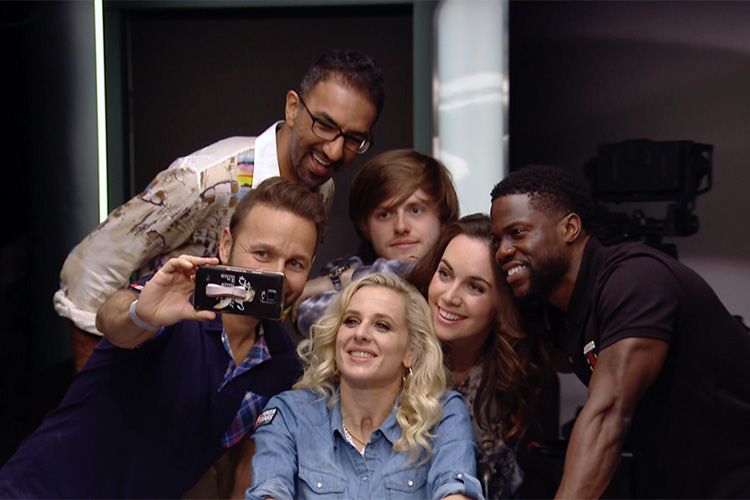 Back to Top