Hold tight, there are exciting times ahead in the world of video games, with augmented and virtual reality marching into the mainstream, and all-new gaming consoles just around the corner. Buckle up and ask yourself one question: are you ready, Player One?
The future is virtual
The first documented use of head-mounted virtual reality came in 1968 when a team of computer scientists at Harvard, led by Ivan Sutherland, built a device known as the Sword of Damocles. The device — so heavy it had to be suspended from the ceiling — generated basic computer images that changed as its user moved. Although it was never anything more than a lab project, the device paved the way for all later developments, including the attempts of the gaming giants Sega and Nintendo, who tried to bring VR to market in the 1990s.
Those attempts were less than successful. Sega's VR glasses never made it to shops and Nintendo's "Virtual Boy" was pulled from the shelves after six months, eventually finding a place on Time magazine's list of the 50 Worst Inventions.
But flash forward around 25 years, and the technology capable of delivering a fully immersive experience is now here. In 2012, developers of a VR device called Oculus Rift went looking for funding on Kickstarter and went on to raise $2.4 million. Two years later, the company, named Oculus VR, was gobbled up by Facebook for $2 billion. Then, in 2016, Sony released its PlayStation VR, where games like Astro Bot Rescue Mission offer a smooth and immersive VR experience, finally offering a more convincing glimpse of what the future will look like.
Oculus Rift, which is compatible with PC games, is still the flag bearer for VR technology. And it's the device you need to play the cutting-edge PokerStars VR game that makes virtual reality a truly social experience. PokerStars VR lets you play poker with friends anywhere in the world, in virtual environments where you can pick up tells as if you were playing live. Leading videogame site TechRadar said of PokerStars VR, "The driving force is socialization…It's almost like being in the same room as your friends."
All gaming in the sector is likely to improve dramatically over the coming years. Shawn Layden, chairman of Sony Interactive Entertainment Worldwide Studios, told Game Informer, "You look at PSVR right now, none of us are going to be able to imagine what it will look like 10 years from now, but the change will be that dramatic." That's an exciting prospect.
eSports making a move
Time for an understatement: eSports are huge. Millions of people watch live action games on Twitch; nearly 100 million people watched the League of Legends Worlds in 2018 (a peak of 44 million at the same time) and massive stadiums are sold out across the world. Now eSports may be about to break into traditional media, with the US leading the way. In 2018 ESPN and Disney struck a multi-year deal to broadcast the Overwatch League play-offs. And, as demographics change and games get ever-more realistic, you can expect to see the boundaries between real sports and eSports start to blur. Although eSports have not yet been added to the Olympic Games, discussions have been taking place between the International Olympic Committee (IOC) and the successful Paris 2024 bid team about adding eSports, possibly as a demonstration event. The Asian Games have already embraced it, suggesting it won't be long before the first Olympic gold is awarded.
Cloud gaming
It's tough now to imagine a world without Netflix but it wasn't that long ago we were waiting for new DVD releases to be sent in the mail. The market for video games, however, is still lagging behind: it still works on the same model as the early consoles in the 1970s where you buy a game for a specific device, it processes the code and runs the results on a screen.
Cloud gaming promises to leave all the grunt work in the hands of a server, streaming the results for you to play on any device. The trouble is that games require constant input from you and even the fastest internet connection introduces unacceptable lag.
There are streaming services in operation already but they're not massively popular. PS Now launched in January 2015 but you still need a powerful PS4 on which to play the games. Expect big things from this in the future though. Both Amazon and Google are known to be working on cloud gaming, while Microsoft is also expanding its offering. The untapped market remains huge and the race is on to mine it.
New consoles right around the corner
Cloud gaming might be the future but consoles aren't going anywhere. Both Sony and Microsoft are gearing up to announce new PlayStation and Xbox consoles — the first all-new hardware since 2013.
Microsoft's Phil Spencer delivered confirmation of the new Xbox at the 2018 E3 show in Los Angeles, where he said, "Our hardware team is deep into developing the next generation of Xbox consoles, where we will once again deliver on our commitment to set the benchmark for console gaming." Meanwhile John Kodera, CEO of Sony Interactive Entertainment, told the Wall Street Journal's tech journalist Takashi Mochizuki that the PS4 is entering the final phase of its life cycle, raising expectations that something could be in the pipeline to replace it. Talk of the PS5 has since been commonplace.
PS chief Kodera: PS4 is entering final phase of its life cycle, which would have negative impact to the unit, but recurring revenue via membership services etc should cushion some of that.

— Takashi Mochizuki (@mochi_wsj) May 22, 2018
There's been nothing official on when these new consoles will hit, although this year's E3 show, scheduled for June, could provide an excellent platform to name release dates. There is heavy speculation that Sony could be ready to sucker-punch Microsoft with a Christmas 2019 release. Tech outlet T3 thinks that is a big possibility with the Xbox Two (codenamed Xbox Scarlett) hitting the shelves a year later. Backward compatibility seems assured but there are also rumours of a streaming-only Xbox, which would play games from the cloud.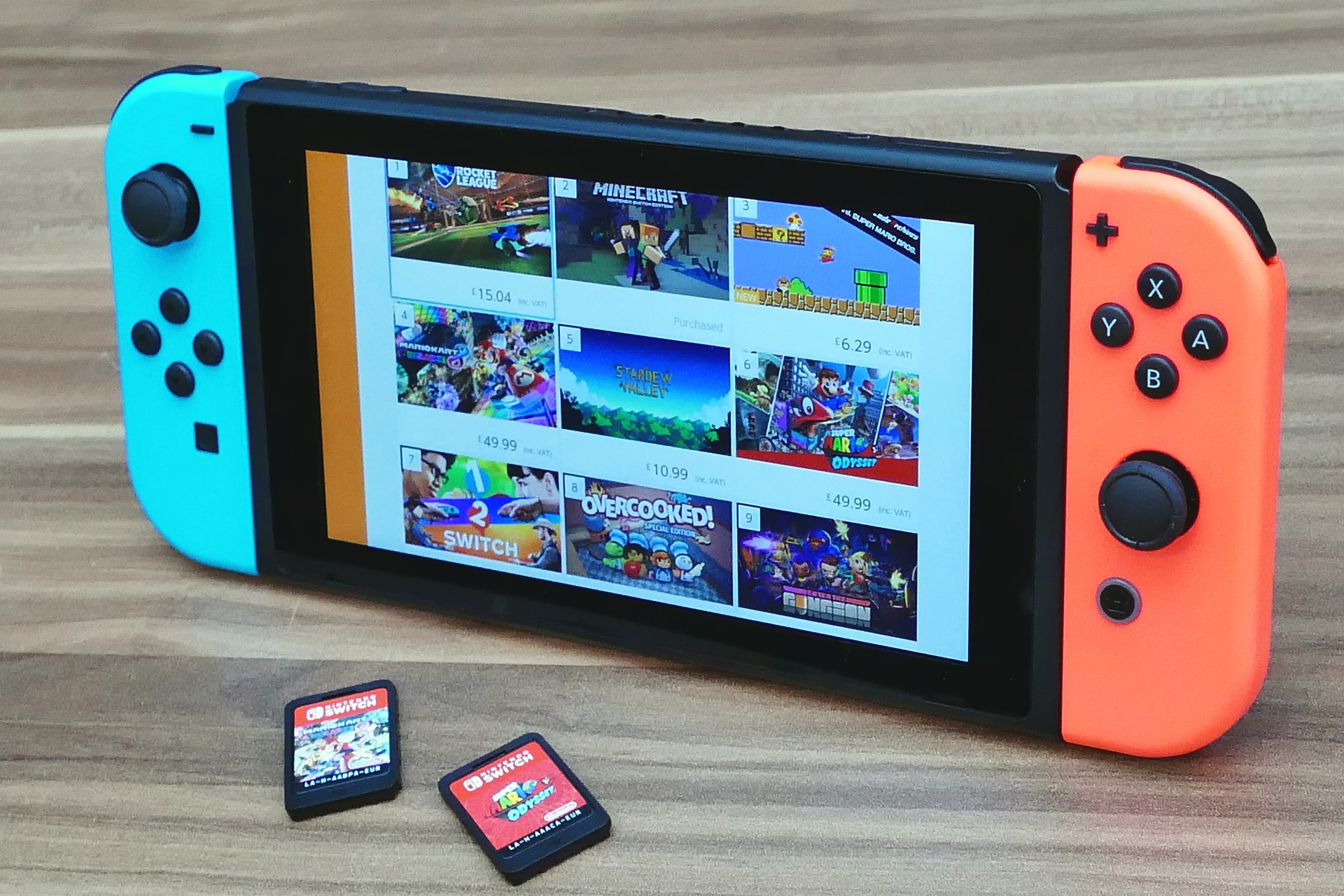 The Nintendo Switch could see an update soon.
Nintendo is also planning an update of its Switch console in 2019, with a better screen and battery life among the new features. The Switch might not rival the PS4 and Xbox One for cutting-edge technology, but its portability, where you stop playing on one device and carry on seamlessly on another, highlights another branch of the future.
Augmented reality – more than just Pokémon Go
For a few months in 2016 everyone was talking about augmented reality. On July 6, Pokémon Go was released and Central Park almost came to a standstill when hundreds of people stampeded in search of a rare Vaporeon.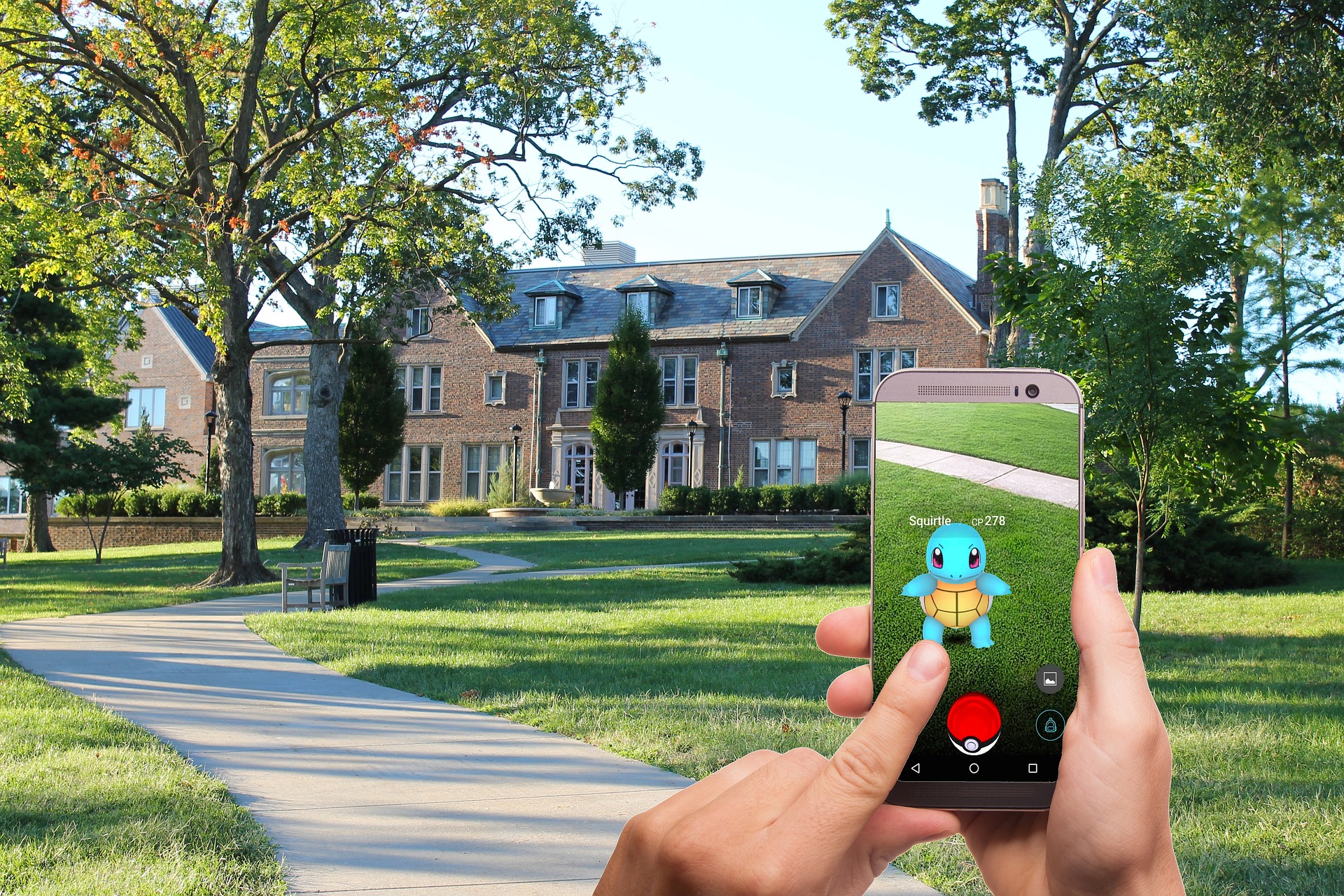 Pokemon Go was one of the first hit augmented reality (AR) games
Augmented reality merges computer graphics with the real world and while it's different to virtual reality, there are crossovers — not least that big companies like Hasbro and Disney expect it to be fully mainstream in the next five years. For now, you can find lots of free games on your phone and buy physical AR "experiences" like Hasbro's Infinity War Hero Vision Iron Man mask. Just slip your phone into the mask and get ready to battle the enemy wherever you are.
Back to Top