Carlo Rodriguez describes himself as a "weekend grinder." He works a corporate job during the week and hits the poker tables hard on the weekends. So when he heard that the Seminole Hard Rock Poker Open was going to give away a Platinum Pass this summer, and that entries into the giveaway were awarded for each event entered during the SHRPO, he had to come up with a plan.
Restricted as his playing schedule was, Carlo stayed away from a few of the higher buy-in, large-field tournaments, choosing to focus on more of the smaller events to maximize his chances at winning the pass. He cashed in one of his eight entries before the series ended. Then he waited. And then he got the call.
"I got immediate goosebumps because I thought I knew what it was," he says. He called the Seminole Hard Rock back and confirmed his suspicion: he had indeed won the Pass.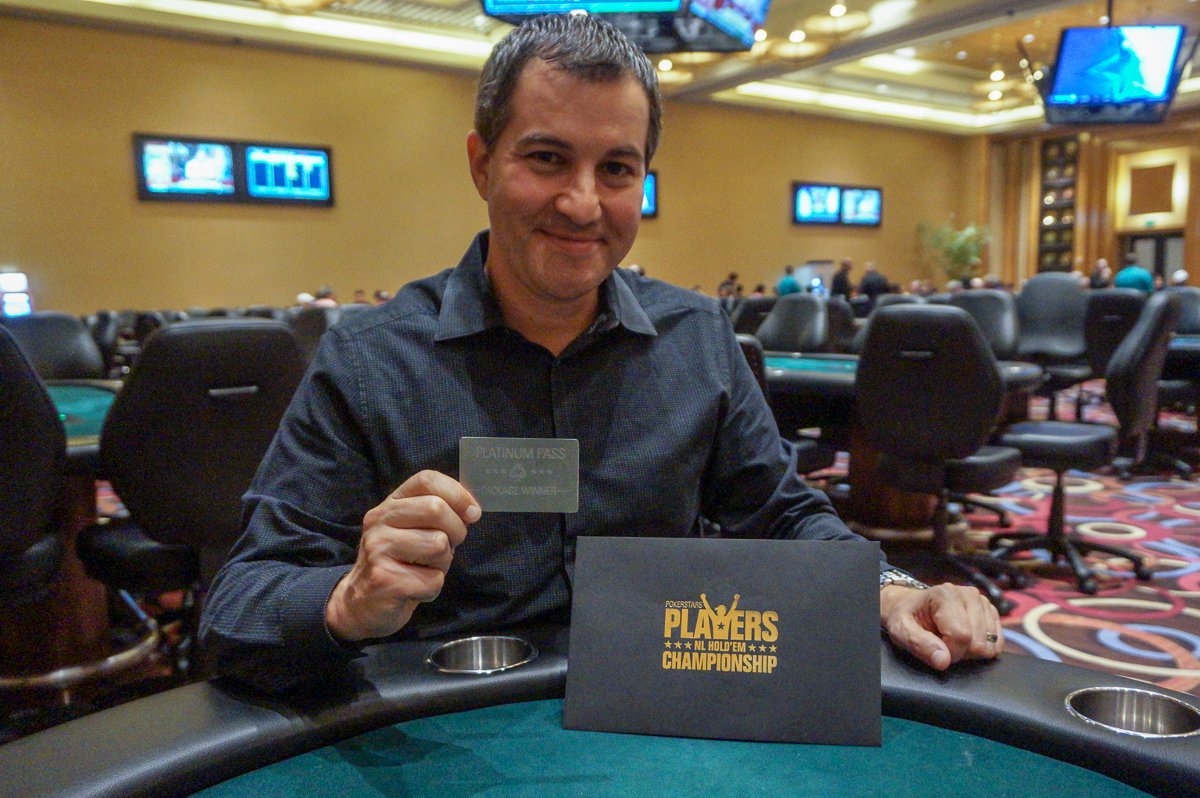 Weekend grinder and Platinum Pass winner Carlo Rodriguez
Carlo plans to share his good fortune with his family, bringing his wife and two daughters along to the Bahamas in January. "We're going to have a good time," he says. "My wife has already spent the $5,000 in travel expenses in her head. I think she already has some spa appointments booked."
This will be the second time in the last year that Carlo has had a chance to spin up a major prize because he pursues his passion so diligently. He won another tournament at the Hard Rock in July that had a SHRPO Championship Event seat added. That chance didn't amount to anything more than experience in the end, but the weekend grinder was unfazed.
"I was happy with my play," he says. "You can't control the results, but I'm very happy with how everything worked out. And now I'm really excited to go down there to the Bahamas for the first time, and to represent the Seminole Hard Rock and my three girls."
Back to Top
Study Poker with
Pokerstars Learn

, practice with the PokerStars app

Try our Free Scholars Leader Board to practice your new skills.
Quick Links
Learn
Practice
Chat with us
Watch and share