This week PokerStars announces its plans for a new era of virtual poker…
It's called PokerStars VR, and it's a new immersive poker game that's free to play.
The official launch will be later this year, but today we can unveil what's in store. We think you're going to like it.
---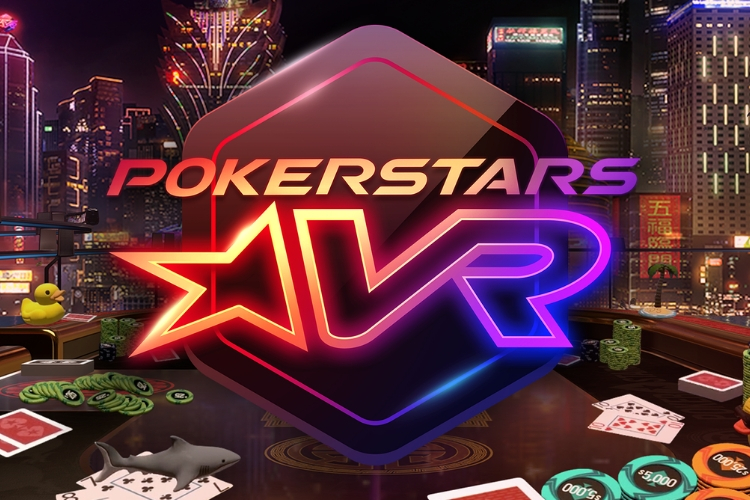 PokerStars VR is a new Virtual Reality game that's free to play. It's set to be launched later this year.
---
What is PokerStars VR?
The first thing to note is that it's free to play. It's also authentic (that means it looks great). It's immersive, and it's social.
Once you put on the headset, you enter a visually stunning game environment.
Nothing is real, and yet you can still handle chips and cards just as in the real world.
And while opponents might be playing from the other side of the world, but you can study them for any tells they might have, and even chat in real time.
What you can expect from this virtual world
It's the type of game you can immerse yourself in. Almost literally.
We don't just mean in the exotic virtual reality settings (think Macau 2050 or a Monte Carlo yacht) but with statistics.
All the numbers, as well as observations about other players, are all available to you, because it's still all about the poker.
And as you might expect in this level of virtual world, it's not all about behaving yourself.
So yes, you can throw food at people, smoke a cigar, or even own a pet donkey if that's your thing.
Or you could be more civilised and share food, order drinks, even stream shows or sport.
When can you start playing?
Right now, the multiplayer no-limit hold'em game is in a "closed beta".
As you'd expect, a game like this needs intensive testing, which is why we recruited 100 hand-picked volunteers to put it through every scenario.
As we speak they're plugged in on platforms like Oculus Rift, HTC Vive, and Steam.
What with the headsets, we can't see the look in their eyes. But the smiles on their faces tells us what we need to know.
Once their work is done the commercial launch will follow before the end of this year.
It does everything you expect, and then a bit more
The new game, developed with Lucky VR, and was previewed at EuroGamer in Birmingham this week.
It's the biggest event of its kind in the UK, and was an opportunity for people to see some of the game's features.
Things like:
Intuitive controls to ensure the new technology is easy to use.
Voice command controls so you can play hands free.
Integrated Twitch broadcasting, as well as video streaming and social media integration on Oculus Rift. That's for anyone who wants to play and stream.
"PokerStars VR is a chance for us to take this amazing technology and bring something totally unique to poker players," said Severin Rasset, Director of Poker Innovation and Operations at PokerStars.
"Poker is about interaction. It's been bringing people together for well over a century. We're really excited to invest in the next generation of the game and to give players the opportunity to meet in a brand new virtual reality dimension."
It'll be a new era for poker, and one that's almost impossible not to be a little curious about.
So, check back on the PokerStars Blog, and follow us on Twitter, for details of the PokerStars VR launch later this year.