Today is a very special day in the online poker world. It's the day that SCOOP 2018 kicks off, the first of 15 full days of action that will see at least $110 million won by PokerStars players.
Jaime 'StaplesPoker' Staples will be one of the thousands of players devoting their lives for the next two weeks to the SCOOP grind. But, unlike most, every move Staples makes will be live on camera on Twitch for the whole world to see. That includes every awesome bluff, every terribad hero call and, hopefully, every major score too.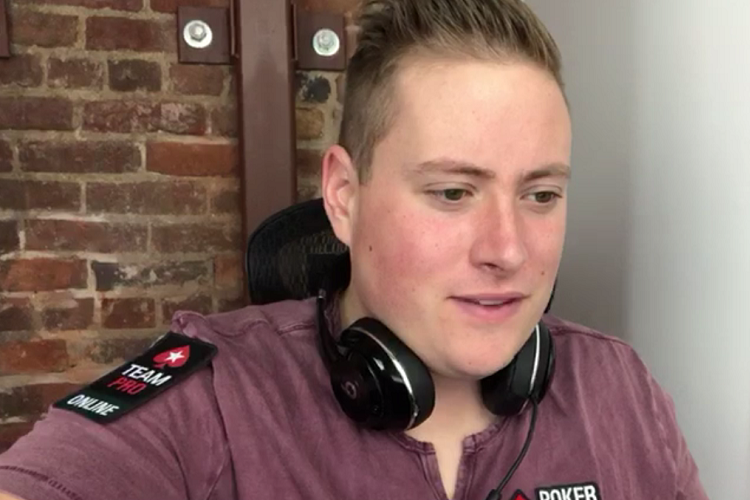 Staples is back in the game!
As if streaming every day isn't enough, Staples will also be providing the PokerStars Blog with an exclusive video diary as we follow his ups and downs throughout SCOOP.
Watch now as a clearly under-the-weather Staples fights back the germs to introduce you all what to expect from his video diary, and from his Twitch channel over SCOOP:
Now, Jaime providing exclusive content for PokerStars Blog is all well and good, but that's not all. For anyone reading this that hasn't experienced the full StaplesPoker experience he wants you to head on over to his Twitch channel and introduce yourself.
Go to www.twitch.tv/pokerstaples, type '!blogfan' into the chat and you'll get a special shout-out from Jaime himself when he's streaming.
Most exciting of all though, stay tuned for later in the week when Jaime will be revealing details of a fantastic giveaway where you can win of 25 SCOOP Main Event [Low] tournament tickets in an exclusive freeroll. That's one you do not want to miss.
Good luck in SCOOP Jaime, get well soon and thanks for letting PokerStars Blog join you on your SCOOP grind.
Play in the exclusive SCOOP Diaries Freeroll
PokerStars Blog has teamed up with Jaime Staples for an amazing value freeroll where we are giving away 25 $109 tournament tickets for use in the SCOOP Main Event [Low], with a guaranteed prizepool of $1,500,000!
To earn a seat into the freeroll, simply make a deposit of at least $10 and use the code 'JaimeDiaries'. You'll then be automatically registered for the SCOOP Diaries Freeroll. You can find this by going to the Tourney tab on PokerStars and searching for 'Diaries', or by using the tournament ID 2299843641. Good luck!
Back to Top