Jaime Staples is back with the latest instalment of his SCOOP Diaries. After some time on the sidelines battling illness, he's back in the Twitch streaming game and ready to go deep in SCOOP…
Watch the video below, and listen out for Jaime announcing an exclusive SCOOP Diaries freeroll for PokerStars Blog readers. More details are below too.
Go to www.twitch.tv/pokerstaples, type '!blogfan' into the chat and you'll get a special shout-out from Jaime himself when he's streaming.
Play in the exclusive SCOOP Diaries Freeroll
PokerStars Blog has teamed up with Jaime Staples for an amazing value freeroll where we are giving away 25 $109 tournament tickets for use in the SCOOP Main Event [Low], with a guaranteed prizepool of $1,500,000!
To earn a seat into the freeroll, simply make a deposit of at least $10 and use the code 'JaimeDiaries'. You'll then be automatically registered for the SCOOP Diaries Freeroll. You can find this by going to the Tourney tab on PokerStars and searching for 'Diaries', or by using the tournament ID 2299843641. Good luck!
Jaime will be back with another update tomorrow – hopefully after a successful night battling thousands of other SCOOP players. Oh, and that pesky illness too.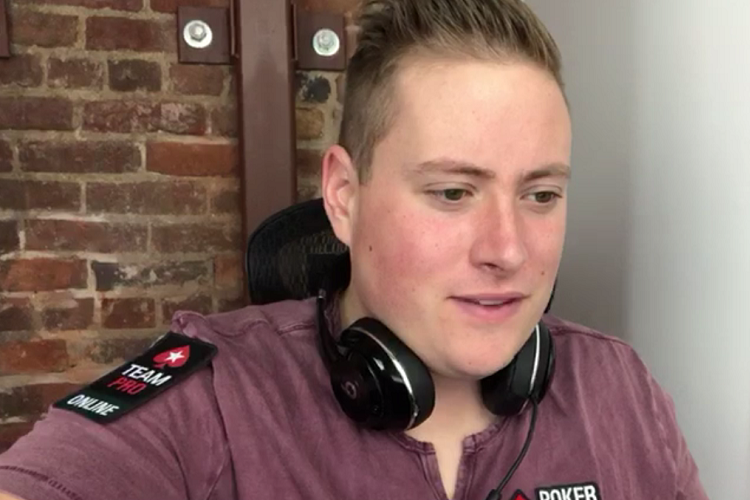 Staples is back in the game!
Back to Top